Ethics for counselling students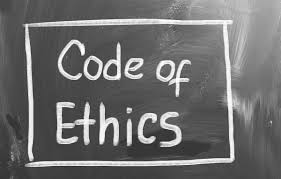 Ethics for counselling students are common modules you will find on any counselling course. Over the past 5 years, the expectations of counselling professionals has changed dramatically.As we will see, recent changes brought about by one of the largest organisations –The British Association for Counselling and Psychotherapy (Bacp). Has for all intents and purposes brought in its own regulation which the UK government supports.
What the changes mean to you.
The British Association of Counsellors and Psychotherapy founded in 1977 (and like most ethical bodies) sets a code of standards that counsellors abide by and are known as a Code of Ethics.
In 2012 the Bacp was the first ethical body to register and be accredited under Professional Standards Authority for Health and Social Care.  An independent body which is accountable to Government, which was set up following the introduction Health and Social Care Act in 2012.
The main purpose of the register is to both protect the public and instil wider confidence in the profession. Students cannot join the register until qualified. Successful completion of The Bacp Certificate of Proficiency Test or completing a BACP accredited training course.
Test days are run by the Bacp at locations all over the UK.
On successful completion of the Certificate of Proficiency Test, counsellors are asked to electronically sign the Healthcare Professionals Register and agree to –
Have up-to-date professional indemnity insurance
Engage in regular supervision.
Commit to 30 hours a year of Continual Professional Development (CPD)
Agree to be audited on the above if requested by the Bacp
On July the 1st 2016, the Bacp issued an updated code of ethics which is split into two distinct headings.
The update of the framework coupled with Certificate of Proficiency Test, is effectively a form regulation. Many employers such as the NHS insist that those who are employed as counsellors are registered.
While the Bacp claim to be the biggest organisation representing the psychotherapeutic community in the UK, they are not the only one. Other organisations have aligned themselves with Professional Standards Authority for Health and Social Care and run their own professional registers.