A Gay therapists experiences in training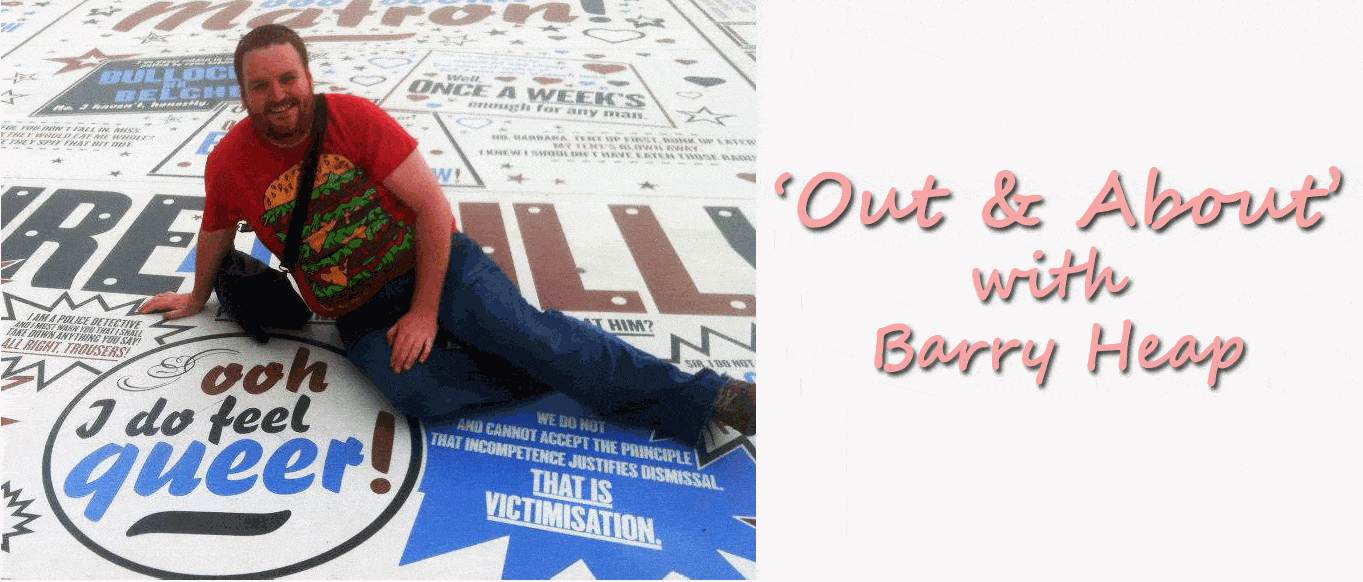 Welcome to Barry Heap, Counsellor, Journalist and former student at Warrington Collegiate, who is writing a regular column 'Out & About' on the subject of Gay Affirmative Practice.
In his first posting Barry explores his own journey of self discovery, congruence and the redemptive power of courage.
---
'I write this Blog today as a confident proud and capable gay man. However this was not always the case.Like with any destination there has to be a journey.
Before I began my counselling diploma I had already come out at work and to close friends. However it was something that I was still not confident in discussing in groups or had yet to come out to my parents.
My parents are actually very liberal people in their beliefs and attitudes and had not expressed any overt Homophobia. However I feel that growing up that the expectation would be that I was heterosexual. As I had dated women in the past and introduced them to my parents I felt that it may come as a shock to them. I was initially worried about the impact or potential loss to that relationship.
I relied on them for support in a number of areas and if this support was withdrawn it would have been very unlikely that I would be able to continue with my diploma. However beginning to work with clients as a student counsellor and through class work, the issue of openness and being congruent came to the forefront of my mind. It terms of expressing my self and in my interactions with other students.
I was described as being "brave". I felt like a hypocrite.
I began to feel that I would struggle to work with gay clients. Especially if the subject of coming out was to arise. As my tutor would repeat on what felt like a weekly basis, the client can only go as far as the counsellor is willing to go. (Ed I still do..!).
I felt that if I wanted to be the man that other people saw, I needed to come out. I had to stand up and let my parents see the whole of me, not just the performance that was presented for their benefit .I felt an overwhelming and gut wrenching fear. This stemmed not just from my own fears of rejection and the risks involved, but also that they may hate me for lying to them for so long. I remember sitting in their front room feeling sick, convincing myself that it wasn't necessary, that I could carry on with the act.
My parents were actually pretty unsurprised. My dad had always known but never brought the subject up with me as he had wanted to respect my privacy. His exact response after I had told him I was gay was "oh…. Is that all?" My Mum was also unfazed. In my mind I thought it would change how they saw me. The truth was it was how they always saw me. It did alter my relationships with them. They saw me as a brave man and respected who I was.
The whole experience showed me the bravery that we sometimes need to show to achieve what we want. I will also never forget the feeling of fear that I felt immediately before I had the conversation. This has informed my practice in supporting and empathising with clients.Of course my experience of coming out is about my sexuality, but the lesson is not limited to this.
In different situations, we all need to come out. I'm pregnant, I've been having an affair. I'm an alcoholic. I have Cancer. Clients can carry anxiety about telling those close to them about different aspects of their lives. They have the worry that loved ones will perceive them differently. Sometimes the seemingly easy action of having a conversation can take an enormous amount of courage and that should never be underestimated. '
Please support Barry by giving him some feedback in the comments section below , Thanks Rory