Equality and Diversity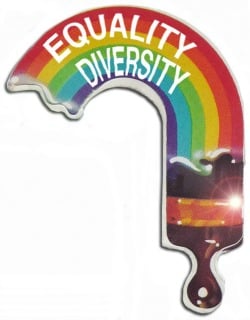 A few days ago I was sat in my office talking to a colleague, I asked her did she think that at some point in the future we would no longer have to teach equality and diversity as a subject.
In the conversation that followed we both came to the conclusion that E+D (as it is known in educational circles) would always have to be taught, because there isn't any such thing as 'normal' and if we do not have an awareness of this, we end up on a slippery slope, which is lubricated with stereotyping , patronising and ignorance.

Counselling by it's very nature is a public facing role and everyone should receive a high quality service no matter who they are ,however,one of the traps that we can fall in to, is thinking that we have to treat everyone the same.
On the face of it this sounds right and fair, however delivering a service that engages with diversity will mean that sometimes reasonable adaptions will have to be made for individuals who may need to access stair lifts, hearing loops, and interpreters to name a few.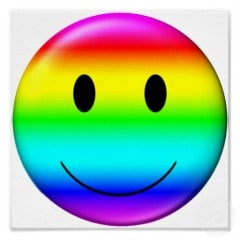 The reason that Equality and Diversity is a integral part of counselling training raising awareness that 'we are not all the same' and not to fall in to the trap of stereotyping- for example assuming that because someone is a wheel chair user they don't have a sex life, or all Gay men like musicals!

One of the most demeaning attitudes on the part of a helper is the presumption that because someone is different to them, that is the root cause of the problem.
Below are snippets of conversations I have heard over the years.
"Well she will be depressed it goes with being a Lesbian"
" Oh' he's Irish, bound to have a drink problem"
" Well 'she will have difficulties with her husband , after all she had an arranged marriage "
" He's black , of course he will have trouble finding a job"

As you can see the statements above are incredibly dismissive of the individual ,and carry the massive presumption that being 'different' to the 'helper' is the root cause of the problem.
Good quality supervision is really helpful when sometimes, we ,as helpers struggle to separate an individuals culture , sexuality , gender, ability or age difference from what the real presenting issue is.
If we as helpers really want to be effective and compassionate,then challenging our own attitudes to difference must be seen as a work in progress and one which will never be complete.