"Cure Me, I'm Gay "- Dr Christian Jessen to test 'Gay Cure Counselling'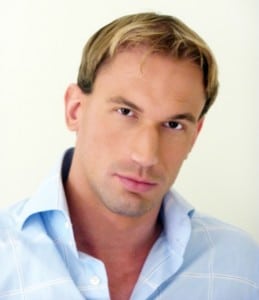 Doctor Christian Jessen, best known for his appearances on Channel 4's Embarrassing bodies, is according to news reports travelling to the USA to film a documentary entiltled "Cure Me, I'm Gay" about 'Reparative therapy' also known as 'Gay Cures' which will be broadcast later this year.
Jensen, who is Gay will undergo a number of these controversial therapies, as part of the programs content.
This news came on the same week the Guardian newspaper reported that The Association of Christian Counsellors (ACC), a UK based organisation, asked it members to, as the Guardian puts it – "stop trying to turn gay patients straight using so-called "conversion therapy".
The ACC advised it members not to "commence or continue" using these methods and remove of modify any advertising or promotional material advertising such a service, they also added:
" In the interests of public safety, we have decided to make clear what is expected by those who choose to be part of ACC – Such models have the potential to create harm and therefore [we] view them as incompatible within the ethos of counselling"
The ACC also reminded it's members that;
"The practice of conversion therapy is incompatible with the Equality Act 2010 and it is not endorsed"
This statement follows a letter sent in 2012 by British Association of Counselling and Psychotherapy (BACP) informing its 30,000 members that it;
"Opposes any psychological treatment such as 'reparative' or 'conversion' therapy which is based upon the assumption that homosexuality is a mental disorder, or based on the premise that the client/patient should change his/her sexuality."
However not everybody welcomes the ruling, the Core Issues Trust, a Northern Irish group who campaigns for Christian therapists to "treat" homosexuality are preparing to resist the ruling.
The organisation came to wider public attention in 2012 when they funded an advertising campaign which appeared on London Buses stating, "Not gay! Ex-gay, Post-gay and Proud. Get over it!".
Boris Johnson the mayor of London intervened to have the advertising removed after complaints were made.
In 2009 a survey of 1300 therapists, psychoanalysts and psychiatrists published in the Journal BMC Psychiatry found that more than 200 admitted they had attempted to change the sexuality of at least one patient, with 55 of them stating that they were still making the therapy available.
Research carried out by US psychologists Ariel Shidlo and Michael Schroeder has shown conversion therapy routinely led to self harm suicidal thoughts, and attempted suicide as well as a worsening of mental heath.
Dont forget to leave your comments on this article, we would love to hear from you ….