Draft Ethical Framework for Consultation BACP 2014 – First Look
Re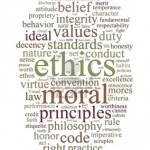 cently I received from my Colleague Ken Kelly the new BACP draft ethical framework for consultation.
As many of you will be aware the BACP ethical framework was revised in 2012 with some of the changes being implemented in 2013.
Recently the BACP announced on their website that the framework was being reviewed by amongst others Professor Tim Bond ,they ran a series of webinars to connect with the membership as a consultation exercise
The result is a draft document which is out for consultation with members, I plan to do an in depth review on my YouTube channel Counselling Resource in the next few weeks , but until then I will offer you my first thoughts.
First of all the world has changed since the ethical framework was first published ,in particular the world of on-line counselling has rapidly developed and has brought with it certain ethical considerations in areas such as confidentiality and working cross border with clients in other countries.
This alone is a bit of an ethical minefield as other countries have differing laws on confidentiality, and qualification levels to practice as a counsellor/psychotherapist.
The draft framework has a section covering on-line counselling and promises 'more detailed guidance' in this area.
The next area of interest that caught my eye was that practitioners must have access to an 'ethical problem solving model'.
Throughout my teaching practice I have been asking learners to familiarize themselves with an ethical problem solving model*, which has been around for a number of years.
The subject of this new ethical advice is that therapists will be expected to gain the skill of what has become known as 'Defensible decision making ', a process of thought and reflection when making difficult ethical choices which can be evidenced if a complaint is made or a client makes recourse to law.
Another area of change is that the framework asks that practitioners to ;
"promptly notify this Association about any criminal charges, disciplinary procedures or civil claims brought against us."
I hope that guidance on this will be detailed, as I can see a situation where the BACP Ethics department could be over run with practitioners declaring unpaid parking fines , speeding tickets or details of divorce petitions !
However the addition of this in to the framework does pose an interesting point , because it moves away from what has been traditionally a document of 'guidance', to in my opinion a code of conduct.
One of the more 'surprising' pieces of guidance is
"We will not have a sexual relationship or behave sexually towards our clients or people close to them"
And…..
"We will not exploit or abuse our clients."
I say surprising, because counselling training is explicit in these areas, and many awarding body criteria cover areas such as boundaries and professional conduct.
I expect that this has been included so that clever lawyers cannot construct a defence around such behaviour not being explicitly forbidden in the code of ethics, although I have to say that people who abuse clients would not be put off by the BACP saying it is not allowed.
Other new areas in the framework cover continual professional development (CPD), Keeping accurate records, and supervision.
The latter is referred to in the framework as
"We will ensure that a balance is struck between the desirability of supervision being co-ordinated with any agency strategy, operational issues or line management and the
independence of supervision that is essential to some of the core tasks being delivered effectively."
This is an interesting and much needed shift in how supervision is accessed by practitioners and may lead to some organisations having to re think the structures of 'in house supervision' moving some supervision tasks to an outside contractor, perhaps enabling a more supportive and transparent supervisory encounter.
So what impact will this new ethical framework have?
My view is that it will fundamentally alter and up scale the professional accountability of practitioners, organisations who provide counselling and psychotherapy as well impacting on awarding body's who currently accredit counselling qualifications.
Make no mistake the implementation of this new framework coupled with practitioners, if they want to retain their membership having to take the BACP proficiency test and join an audited register, effectively means that the profession will have become 'regulated'.
My view is that perhaps the time is right, a few years ago I met on a training course a colleague who really believed that clients who heard voices, were in fact being contacted by aliens.
She practiced past life regression therapy stating that "Person Centred Therapy was to slow". preferring to regress clients using a mixture of hypnotherapy and "Chinese chanting",before proudly exclaiming that she had recently regressed a client to her former life as a horse.
I wonder how she will get on with the new ethical framework?
* Those of you who bought the Level 4 course guide will be getting a free update containing a ethical problem solving in the next few weeks.
What are your thoughts on the new framework ? We would love to hear them !