Goodbye to 2014 – A year in counselling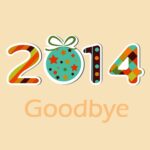 Goodbye to 2014 – A year in counselling
In this last post of 2014 ,I want to look back at an eventful year and one that has seen a step change in the counselling and psychotherapy profession.
I am of course referring to the proposed updating of the BACP ethical framework. and the move from having a ' volunteer register ' of practitioners to a compulsory register by March of 2016.
Both these events will mean that  practitioners supervisors and students we will have to review their practice and prepare for what will be regulation by any other name.
I hope that the Bacp will avoid the folly that has beset education, namely that of having practitioners spend more time evidencing what they are doing, than actually doing the work they trained for!
On a lighter note July saw myself and colleagues celebrating along with our learners the best ever results , with all Diploma student who submitted their portfolios passing first time.
In November myself and co tutor Deb Instone attended the Warrington Collegiate Higher Education Awards Ceremony set in the magnificent surroundings of St Elphins Church, Warrington.
I watched with a sense of both pride and happiness, graduates who had worked so hard, receive their qualification ,celebrate their success resplendent in 'cap and gown' with family and friends.
Finally a reflection from my teaching practice, toward the end of the year a student vocalised in class that 'Rogers was a man of his time and "things" have moved on since the 1950's'.
So how relevant is a theorist who's ideas came to prominence in the 1960's and who died in 1987?
While anyone who watches Carl Rogers practice therapy on the many Youtube videos that are available, can see the dated language and interactions in many of his encounters.
Recently while re-watching the 'Gloria ' film , it struck me that Rogers appeared more of a fatherly figure to Gloria than a therapist, a role he and his wife Helen Elliot took on a year later when they met again at the Western Behavioural Sciences Institute at La Jolla California.
Rogers even wrote about the encounter-
"The second aspect of the weekend which I wish to report is the luncheon she shared with me and my wife. I had wanted to learn how life was going for her and I invited her to take lunch with us. She and Helen formed a very quick contact (Helen's interest in people was like a magnet) and we had a lively and enjoyable luncheon.
As we were about to leave, she said she had a question she wanted to ask. Would we object if, in her thinking, she regarded us as her parents in spirit? We both understood her to mean that she wished to see us as parents she would have liked to have had. We each replied that we would be pleased and honored to have that status in her life. Her warm feelings for us were reciprocated".
So yes, maybe modern practitioners may view Rogers as a bit passée,however his legacy, namely what became known as the 'core conditions ' ,that of showing of empathy, congruence and unconditional positive regard are the basis for humanistic love, which sometimes seems so lacking in our society today.
I will finish with a quote from two peers of Rogers, not psychologists but entertainers ,lyricist and musician Hal David and Burt Bacharach, who in 1965 released the song 'What the World Needs Now is Love'.
The opening verse, like Rogers" core conditions", may be a little old fashioned, however tell a universal truth about the human condition.
"What the world needs now is love sweet love,
It's the only thing that there's just too little of.
What the world needs now is love sweet love,
no not just for some but for everyone."
And that I hope, never dates …
I wish you love and peace in  2015, and as always thank you for dropping by.
Rory Lees-Oakes