In this lecture, Carole Henderson – Managing Director of Grief Recovery Europe – explores grief and how the Grief Recovery Method can be implemented in your practice, looking in particular at:
understanding what grief is and what it is not
describing what the Grief Recovery Method is and how it differs from other grief models
identifying how the Grief Recovery Method fits with therapy.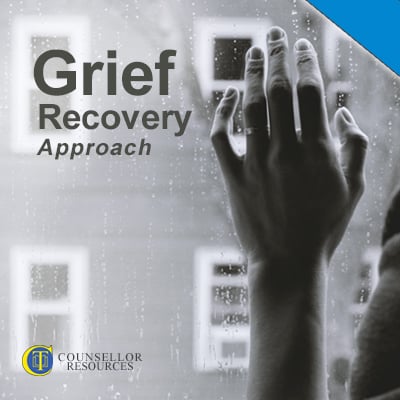 Carole is not a counsellor but has experienced grief first-hand following the death of her husband in 2007. She subsequently started Grief Recovery UK and became a Grief Recovery trainer.
Originally developed by John James in the USA almost 40 years ago, the method has since gained popularity in several countries, enabling those who have experienced grief themselves to help others recover from this.
Watch this Lecture + Access Hundreds of Hours of CPD
Certified CPD for Qualified Counsellors
Hundreds of hours of on-demand CPD lectures to help you stay current with your CPD ethical requirements
Support, and be supported, by thousands of other counsellors as a member of the exclusive online community.
Access your learning anytime you want ... anywhere you choose ... using any device type — desktop or mobile.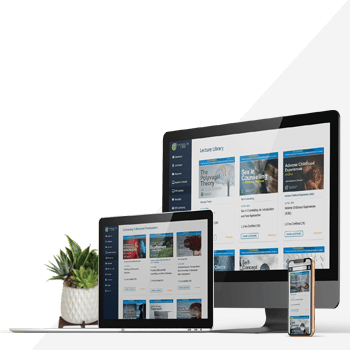 Carole explains what grief is and what it is not, looking at different definitions and at the unique nature of each person's grief.
She goes on to look at the various elements of the Grief Recovery Method, and how it differs from counselling.
She also explores the full range of losses, both tangible and intangible, not all of which follow a death – for example, redundancy and relationship break-down.
You will learn about how the Grief Recovery Method focuses on unresolved grief – that is, grief regarding undelivered communications of an emotional nature, often relating to statements from clients that begin:
I wish …
I should have …
I shouldn't have …
I would (or could) have, if only ...
Why …
In learning how to spot and tackle unresolved grief in a different way from that traditionally taught on counselling courses, you will pick up from Carol valuable information on:
common grief symptoms
myths about grief
grief behaviours
training in the Grief Recovery Method.
As Carole demonstrates, this method can offer a different but complementary approach to counselling, enabling therapy to progress faster.
About the Lecture Presenter
Carole Henderson, formerly Carole Batchelor, is Founder and Managing Director of Grief Recovery Europe Ltd, a training company dedicated to teaching the Grief Recovery Method. Carole has 3 decades of leadership and speaking experience, over 10 years on the topic of grief and loss.
When her husband Kevin died in 2006 aged 41 she found out, first hand, how little effective help was available for those experiencing significant emotional loss. This triggered a search that led her through numerous "unprofitable byways" before she discovered, by chance, the Grief Recovery Handbook. It was this little book that was the turning point not only in her grief journey but her career too. The book mentioned that the programme could be accessed via people called "Grief Recovery Specialists" but it seemed there were none in the UK at that time. Instead Carole worked through the book with a friend determined to find a way to reduce the pain from her broken heart. The process was transformational, and Carole was astonished that no one in the UK seemed to have heard of it.
In 2009 Carole completed her Certification to become a Grief Recovery Specialist with Russell Friedman, Executive Director of the Grief Recovery Institute and co-author of the Grief Recovery Handbook.  Shortly after this Russell asked her to be the Institute's envoy and bring the Grief Recovery Method to the UK. Carole then trained over 3 years with both Russell and John W James founder of the Method to become the first UK based Instructor. Since then she has trained over 400 people from 26 countries to be Grief Recovery Specialists and helped hundreds of people on their personal grief journeys. She has also trained a further instructor for the UK and her opposite number now heading up Grief Recovery Hungary.
Before she was "Mrs Grief Recovery" Carole was a senior marketing professional in the travel, and motor industries specialising in customer communication. Her work in this arena earned her a Fellowship of the Institute of Direct Marketing. This background in ensuring the organisation was using the right language to engage with its clients is the common thread that underpins her work with organisations and individual grievers now.
In 2012 Carole started a romantic relationship with Ian Henderson and came face to face with the reality that grief follows not only bereavement, it follows divorce or separation and all other losses. Ian was reeling from the emotional impact of the end of his marriage sometime before. In order to ensure the success of their relationship from the outset Carole insisted that Ian get Grief Recovery assistance before things went any further. Now 4 years married they both put a large part of their great life & ability to work together down to completing with their respective emotional pasts.
Carole regularly runs training programmes from her dedicated facility in Cambridgeshire, bespoke programmes for organisations looking to reduce absenteeism and presenteeism and consults on grief and loss in the workplace.