Student counselling insurance – essential self care
Student Counsellor Insurance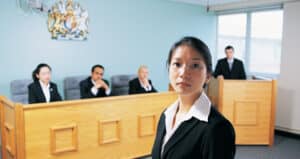 Being a student counsellor in placement can be a challenging and rewarding area to work in.
However there are risks, which is why as a tutor I insist that all my 'in practice' learners have professional indemnity student counselling insurance.
Professional indemnity insurance for student counsellors is essential because as a therapist your interactions can have a profound effect on the lives of you clients both professionally and personally.

Click here to get a quote for student counsellor insurance.
Be sure to mention you were referred by CounsellingTutor.com

Why do I need student counsellor insurance?
Tim Bond ,a well known figure in the world of counselling and psychotherapy and a key contributor to the BACP ethical framework has remarked, in his books and at seminars that most counsellors will have to deal with at least one complaint in their professional lives.
It may be that a client perceives that you have given 'advice' which when acted upon, has had a detrimental impact on their lives ,they may  peruse a compensation case.
Although many such cases are unfounded, you may be required to seek legal advice and without student counselling insurance, you may find yourself having to pay many thousands of pounds to hire lawyers , barristers and if necessary secure the service of an 'expert witness' .
Professional indemnity insurance for student counsellors will ensure that your costs are covered, in the event of a claim being made against you.
Remember misjudgments and mistakes sometimes happen; professional indemnity insurance for student counsellors is designed to protect you against allegations of ;
• Breaching confidentiality
• Loss of important documents (such as client notes)
• Preparing evidence for a hearing with your ethical body
• & many more situations which may arise in your practice as a student counsellor
Need to a quote?  Click this link and be sure to mention counsellingtutor.com
Want to know more about setting up you practice when qualified?

Jo Mountain from the Howden insurance group has written a must read article entitled  'Howden top tips for psychotherapists working in private practice' click the text or the 'PDF ' Icon to download.