Taking the BACP- ( CoP) Certificate of proficiency test.

Today . I received confirmation that I had passed the BACP proficiency test. I took it along with a colleague on the 20th of June 2015 at the Midland Hotel in Manchester (where you can get a nice pot of tea and a biscuit for £3.50 , lovely staff and enjoy – in luxurious surroundings , but I digress..).
Before I give you my thoughts on the idea of a 'proficiency test' I will take you through the process of registering.
After an aborted attempt at trying to register by phone (20 minutes on hold before being disconnected, which lead me to send out an 'exasperated tweet' , which was responded to by a lovely person from the BACP who offered assistance – all friends again now), I decided to register online.
Went on to the BACP website signed in, navigated to the proficiency test page , chose my venue and signed up , easy as that.
A couple of seconds later, I received a confirmation email in my in box, and that was it !
A few days before the test, another email arrived reminding me to turn up and offering an opportunity to take part in a 'mock online test' so that I could familiarise myself with the format.
I did not take this up because I was busy , however my colleague did and she reported that it was very helpful.
The email asked me to bring a form of photo ID to the test venue, you will also need your BACP membership number and password for the website – more on this later.
On the day, I arrived in Manchester, met my colleague at Oxford Road railway station and proceeded to the Midland Hotel where the assessment was being carried out.
We made our way in to a conference room, which was furnished with chairs and tables, on which lap top computers were placed, all loaded up with the BACP proficiency test page.
We were greeted by two representatives of the BACP , who checked out our ID, ticked us off the list before handing out an equality and diversity monitoring form.
We then made our way to a free seat and waited the beginning of the test, I took some time to look around and estimate that there were around 30 other therapist waiting to start.
At 9:30 one of the representatives from the BACP welcomed us, did some housekeeping , fire alarms ,toilets refreshments etc.
We were also briefed that the test would run for two hours, and as soon as we started the test the time would start ,we could pause but the time would still count down.
Finally we were informed that the results would come through the post in around four weeks , but probably sooner.
Any questions ?……. No .
And we were off – this was achieved by logging in to the computer with your BACP membership number and password, so top tip here is make sure you know both !
So what is the test like?
Well ,you are presented with six case studies , you read them one at a time, then answer questions based on the case study .
It is multiple choice , some questions require you to select one answer, others you choose a selection of answers, if you choose the correct one, a box dropped down which offered some more information about the clients responses.
You go through the case studies one at a time and at then when you have answered all the questions you are informed the test is complete and you leave.
So ,an hour after I started the test, I was sat in the luxurious lounge of the Midland Hotel, sipping Earl Grey tea, and pondering over a shortbread biscuit the questions "Is there need for a proficiency test and will it really improve standards in the profession?"
Over the years I have met may practitioners at seminars and events, like any profession you get a small element of individuals who seem to be 'out of step' with mainstream professional thinking .
For example, I once sat next to someone on a training course who told me that the voices which schizophrenics sometimes hear " ….are alien life forms trapped inside them", this person wasn't talking in metaphor, she really believed that schizophrenics had been taken over by aliens from another world!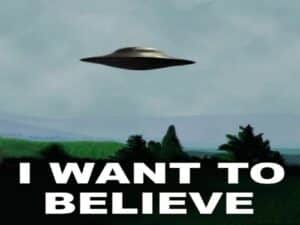 Over lunch the same practitioner (yes,I said practitioner) went on to say that Rogerian theory was "alight" , but " took to long ", before explaining that she was a passed life regression therapist and, "that only the other day I regressed' a client in to her former existence as a horse ".
Now I am all for pluralistic approaches in counselling, but 'aliens' and 'regressing clients in to horses' …… maybe it's me……
And yes, she was a member of the BACP ,and no she wasn't wearing a tin foil hat or whistling the theme to the XFiles.
And that is the problem, both the BACP and the general public have, until our conversation, I had no idea of how this 'practitioner viewed the human condition' or her practice base .. And no ..before anyone emails me to ask , her name wasn't Dana Scully.
Could you imagine being a client who is struggling with psychotic episodes and voice hearing , only to be told that you have been taken over by aliens and the best treatment plan was to regress you into a horse.?
So to answer the first question, I now believe that we need a register and we should evidence CPD, supervision and that we are accountable in our work, however the proficiency test should not seen in isolation.
Passing, leads us in to an agreement that we abide by the standards and ethics of the profession as well as updating professional knowledge which is a good thing.
With the introduction of the new ethical framework in 2016, probationers will ethically have to network more , attend CPD sessions and be more accountable for their work , which in my view  will lead to better informed and better supported practitioners . .
Will it improve standards in the profession ? , I guess time will tell , however I believe it will lead the better informed and more well educated therapists  who will by developing there professional knowledge and  offer a better service to their clients. 
For someone who was once the '1 in 4 " I applaud it .