The counsellor of the future ?
Technology has impacted on every area of our lives, and I wonder how the profession of counselling and psychotherapy will adapt in the age of the internet?
I can remember a time when apple was something you eat, not made a phone call, on, browsing was something you did in a shop and the web was something that spiders made their homes in !
….Oh yes -The only 'Tweeting' I ever came across was from my grans parrot !
So I set myself to thinking how the counsellor of the future may use technology to better support their clients and practice in a world that is becoming more and more technologically advanced.
We already have counselling via Skype, and it is not unusual for qualified and student counsellors to record counselling sessions to take to supervisors or to play in class as part of course assessment.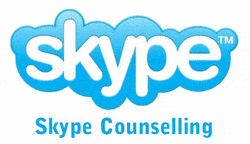 I receive my client referrals via email on my smart phone, which I also dictate my notes using an 'app' in the form of a voice recording ,which I upload to a secure 'cloud based server'.
A lot of my teaching materials are available on YouTube, and dear reader it may not have escaped your notice that you are reading this blog post on my website via your computer , tablet or phone.
The bacp are re writing the code of ethics to encompass the use of on line counselling , and cross border therapeutic encounters, putting the use of technology in to ethical awareness.
I wonder about the next leap in technology 'Google glasses'. When these become readily available , it will be possible for the first time in the history of therapy , that a counsellor will, be able to record a therapeutic encounter from a first person perspective.
When played back, a supervisor will be able to experience the client as the therapist saw them, in high definition and crystal clear sound.
It will alter forever, how supervisors work , and I suspect produce a plethora of books describing new models of supervision that take in to account the use of this technology.
Of course there are ethical, confidential and data protection aspects to consider. Is videoing a client more intrusive that using a voice recorder?
Like it or loath it technology is here to stay, sooner or later it will make it's way in to the therapy room. I believe, we need as professionals, to start the conversation now about how new and emerging technologies may eventually live in the therapy room and the impact it may have on our practices.
Sound a bit scary ? Well consider this, the use of technology in counselling and psychotherapy can trace its roots back the Carl Rogers himself, who in the 1950's used the ground breaking technology in the form of tape recorders to capture therapeutic encounters.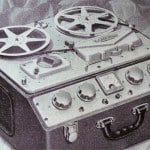 Or to put a different perspective , in 1950 tape recorders were the Google glasses of there time, very expensive , very rare and I suspect slightly scary for those new to the technology.
A bit like today !
What are your thoughts on technology in the therapy room,?
Post your comments below we would love to hear them