Recent Developments in Person-Centred Therapy:
Carl Rogers and Beyond
Recent developments in person-centred therapy have been cited in a number of books, in particular The Tribes of the Person-Centred Nation. Written by well-known voices in the world of humanistic therapy such as Nick Baker and Mick Cooper, it explores how the work and thinking of Carl Rogers developed since his death in 1987.
Some of the newer developments highlighted in the book are: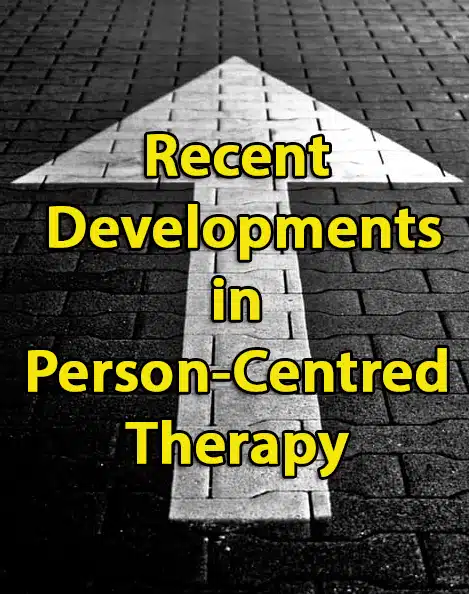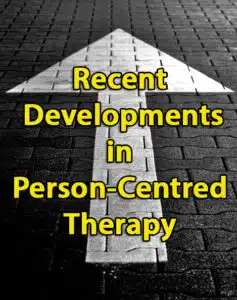 Margaret Warner - Fragile process 
Dave Mearns and Mick Cooper - Working at relational depth 
Mick Cooper and John Mcleod - Pluralistic person-centred therapy
Why are students encouraged to look at recent developments in person-centred therapy?
In most healthcare systems, the term 'evidence-based practice' is used to describe therapeutic interventions, research indicates will be successful.
This provides:
Reassurance to the public that the therapy has a chance of succeeding.
Counselling students know they are being taught updated information.
Clear evidence that research is an important element in developing psychological interventions in any modality of therapy.
It also gives a clear message that we must not dismiss new ideas or ways of working when evidence clearly points us in the direction of change or new approaches.
How did Carl Rogers view new developments in therapy?
He was very clear about developing research into all therapies including his own. He states:
"The first challenge I wish to mention is not particularly new but is definitely unmet. It is this: Does our profession dare to develop a new conception of science which is so necessary if we are to have a true psychological science? Or will we continue as a pseudoscience? " (P358)
Below, Professor Mick Cooper discusses existentially informed person-centered therapy, another new development based on the work of Carl Rogers.
Free Handout Download
Recent Developments in Person-Centred Therapy
References
Kirschenbaum, H. Lands Henderson, V (1989) The Carl Rogers Reader, New York: Haughton Mifflin.