In this lecture, Lisa Mathurin (a ccounsellor, psychotherapist, supervisor and trainer) provides an introduction to – and general overview of – ttransactional analysis (TA). After listening to this lecture, you will be able to:
describe the philosophical principles of TA
define 'thinking Martian'
categorise two levels of communication.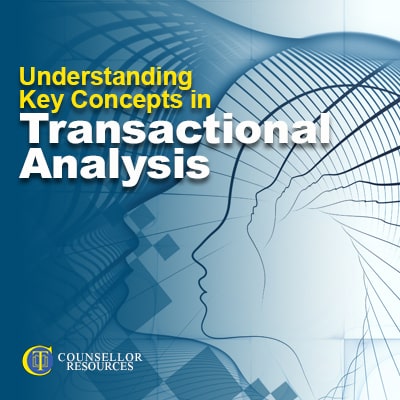 Lisa introduces the seven TA approaches, and four fields of application: counselling-based, educational, organisational and psychotherapeutic. You will hear about each of the latter, looking at:
how it works in the field
the environment in which it is practised
the aims of TA within that field
Watch this Lecture + Hundreds More
+ Assignment Guidance & Study Support for Counselling Students
Academic Lecture Library - Lectures that cover key theory, skills and professional development linked to your counselling study.
Assignment Guidance - Complete assignment exemplars and portfolios of work that have been passed by both tutors and awarding bodies. 
Theory Decoded, Skills Mastery and More - Counselling theories and skills are broken down into easy-to-understand 'chunks', with clear examples to guide you.
In addition to these guides to the four fields of TA application, Lisa introduces a fifth potential field, which is both new and highly topical.
She then gives you an overview of the key concepts in TA, including:
what TA is
the founder of TA
history of TA
value base, i.e. philosophical principles (providing detail on each of these).
Supporting you to apply your learning to your practice, Lisa provides guidance on TA contractual and communication methods. TA characterises communication as having two levels: the social-level message and the psychological-level message, and you will learn what each of this refers to and why each matters in the practice context.
Throughout the lecture, Lisa links TA theory and skills to the person-centred approach, highlighting their similarity and complementarity while also setting TA firmly within its roots of psychoanalysis. The lecture is valuable and relevant for practitioners of all modalities.
Finally, for those whose appetite has been whetted by this introduction to TA, you will go away from this lecture with awareness of various options for developing your professional knowledge and skills in tis modality:
six professional associations that specialise in TA
a two-day internationally recognised and standardised course
five books for further reading.
About the Lecture Presenter
Alongside running a successful counselling and supervision private practice, Lisa has been delivering supervision and counselling training since 2009.
She is passionate about the power of group dynamics and the therapeutic relationship and trusts in founding a relationship of respect, trust and confidentiality as an essential way of working with clients and students.
In conjunction with her enthusiasm for community and connection, Lisa is a Wellbeing Consultant for a local charity.
Lisa is a Registered Member of the UK Council for Psychotherapy, British Association for Counselling and Psychotherapy, the UK Association for Transactional Analysis, European Association of Transactional Analysis and the International Association for Transactional Analysis.
Free Handout Download
Understanding Key Concepts in Transactional Analysis lecture overview