In this lecture, counsellor and trainer Emma Chapman – who has a particular interest in suicide prevention, having worked at a specialist charity in this field – will help you develop a basic awareness of how to work safely with clients who experience thoughts of suicide.
This will enable you to:
recognise the importance of speaking to clients about suicide
explore your own thoughts and feelings about suicide, and how these might affect your client work
identify how you can best support clients at risk of suicide to stay safe.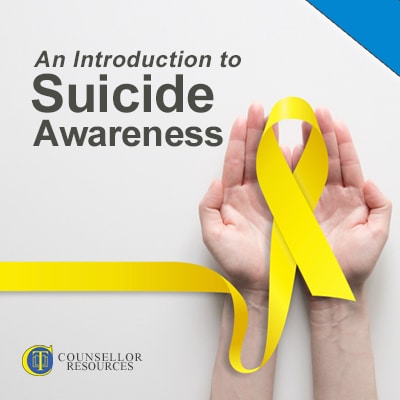 Watch this Lecture + Access Hundreds of Hours of CPD
Certified CPD for Qualified Counsellors
Hundreds of hours of on-demand CPD lectures to help you stay current with your CPD ethical requirements
Support, and be supported, by thousands of other counsellors as a member of the exclusive online community.
Access your learning anytime you want ... anywhere you choose ... using any device type — desktop or mobile.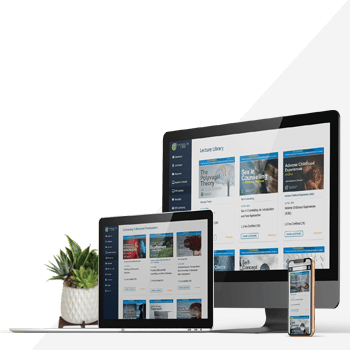 Emma will present key statistics relating to suicide, and information on which demographic groups are particularly at risk. You will then learn about:
the legacy of the criminalisation of suicide
how you can use language skillfully to avoid adding to the stigma and silence around suicide
what stops clients from talking about suicide
barriers that discourage counsellors from asking clients about suicide.
Self-awarenesss – which is key in the world of counselling and psychotherapy – is of particular importance here. Emma will guide you to think about your own views on and feelings about suicide, while encouraging you to take a break from the lecture if you need to, and to use clinical supervision and personal therapy when appropriate to explore and understand your attitudes more fully.
You will learn how to spot the signs and symptoms of suicidal thoughts, plans and intent in clients – and what to do and to avoid doing in order to best support clients with these experiences.
In particular, Emma will show you how to create a safety plan to help keep the client safe between counselling sessions, and how to use this yourself to assess the client's level of risk.
Emma concludes the lecture with suggested areas that she recommends you explore in further training, and a list of specialist organisations to which you can refer clients at risk of suicide – so supporting you to practise ethically and safely.
About the Lecture Presenter
Emma Chapman is a counsellor and trainer working in private counselling practice in Cheshire.  In her Northwich office, she works with adults, young people and couples.
She believes that having good mental health is the key to having a fulfilled and happy life.  As a passionate advocate for mental health, Emma also delivers mental health training to a variety of audiences across the North West of England.
Emma is a qualified teacher who came to counselling later on in life after 15 years of working in the public sector and charity roles.  During this time she worked with vulnerable children, adults and families in teaching, family support, safeguarding and pastoral roles.
After so many years of working with children and families who often struggled to manage day-to-day life, Emma began to observe that poor mental health and trauma played a huge part in keeping people stuck in damaging patterns of behaviour.
This conclusion led her to further training in mental health, and she started her counsellor training in 2014 at Mid-Cheshire College studying part-time.  In 2018 she completed an MA in Clinical Counselling at Chester University.
Emma has experience working in an NHS IAPT setting but decided to work privately in order to work with her clients more creatively.
After a short spell teaching counselling at a local college, Emma continued to put her teaching skills to use and further develop some training packages for fellow counsellors, educational settings and businesses.
As a mother of two children, Emma struggled with her own mental health after becoming a Mother. In 2019 she had her research into maternal mental health published in the journal of Crisis, Illness and Loss*.  She now specialises in working with mothers experiencing perinatal mental health difficulties in her private practice.
Following some time working at a charity dedicated to the prevention of suicide, it became clear to Emma that there was little therapeutic support for those experiencing suicidal ideation.
In her private practice, she also works with people who are experiencing Suicidal Thoughts and delivers suicide awareness training to counsellors and other organisations across the North West.