You will hear in this lecture – from counsellor and trainer Emma Chapman – what 'co-dependency' is, how it develops, and how to recognise and support clients who tend towards co-dependency in relationships.
After watching Emma's lecture, you will:
be able to describe what co-dependency is and how it might present in a client
understand how a person might develop co-dependency as a survival adaptation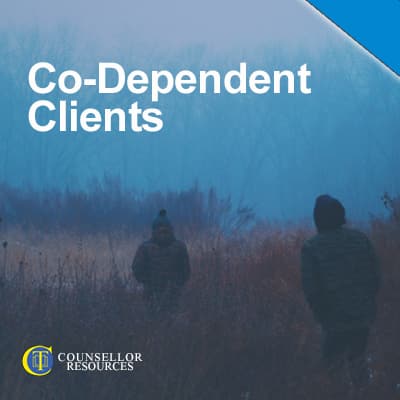 know how to explain how co-dependency might manifest in different relationships
understand how to support a client who presents as co-dependent in a therapeutic setting.
Watch this Lecture + Access Hundreds of Hours of CPD
Certified CPD for Qualified Counsellors
Hundreds of hours of on-demand CPD lectures to help you stay current with your CPD ethical requirements
Support, and be supported, by thousands of other counsellors as a member of the exclusive online community.
Access your learning anytime you want ... anywhere you choose ... using any device type — desktop or mobile.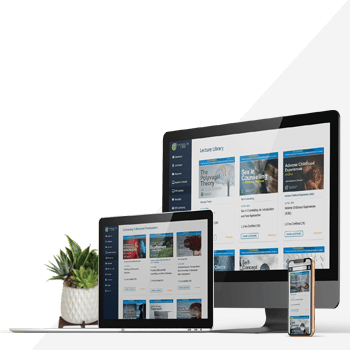 Emma opens the lecture by explaining what co-dependency is, drawing on research evidence from an author who recognised these traits in herself – distinguishing between independence, interdependence and co-dependence. You will be introduced to the work of several authors in learning how co-dependency develops, including its roots in complex trauma.
Emma also sets co-dependency within the framework of person-centred theory, which will be especially valuable if you practise a humanistic modality.
Supporting you to be able to identify co-dependency in your clients, Emma lists five core symptoms, looking in detail at each. Co-dependency has particular implications for relationships with others, and the lecture continues with a section dedicated to this, drawing on Karpman's drama triangle to illustrate possible issues for co-dependent clients when relating to others.
Developing these in terms of a particular type of relationship, Emma looks at co-dependent parents, and how their co-dependence can affect children – making this lecture invaluable for practitioners working with young people and family systems.
Once you have recognised a co-dependent client, you will naturally wish to provide the best-quality and most appropriate support for them, and you will learn how best to do this, without getting drawn into the drama triangle yourself.
Emma concludes the lecture with a list of six references that you will find useful if you would like to read more on this important area of awareness in counselling and psychotherapy.
About the Lecture Presenter
Emma Chapman is a counsellor and trainer working in private counselling practice in Cheshire.  In her Northwich office, she works with adults, young people and couples.
Emma believes that having good mental health is the key to having a fulfilled and happy life.  As a passionate advocate for mental health, Emma also delivers mental health training to a variety of audiences across the North West of England.
Emma is a qualified teacher who came to counselling later on in life after 15 years of working in the public sector and charity roles.  During this time she worked with vulnerable children, adults and families in teaching, family support, safeguarding and pastoral roles.
After so many years working with children and families who often struggled to manage day-to-day life, Emma began to observe that poor mental health and trauma played a huge part in keeping people stuck in damaging patterns of behaviour.
This conclusion led her to further training in mental health, and she started her counsellor training in 2014 at Mid-Cheshire College studying part-time.  In 2018 she completed an MA in Clinical Counselling at Chester University.
Emma has experience working in an NHS IAPT setting but decided to work privately in order to work with her clients more creatively.
After a short spell teaching counselling at a local college, Emma continued to put her teaching skills to use and further develop some training packages for fellow counsellors, educational settings and businesses.
As a mother of two children, Emma struggled with her own mental health after becoming a Mother. In 2019 she had her research into maternal mental health published in the journal of Crisis, Illness and Loss*.  She now specialises in working with mothers experiencing perinatal mental health difficulties in her private practice.
Following some time working at a charity dedicated to the prevention of suicide, it became clear to Emma that there was little therapeutic support for those experiencing suicidal ideation.
In her private practice, she also works with people who are experiencing Suicidal Thoughts and delivers suicide awareness training to counsellors and other organisations across the North West.
* 'An Exploration of the Ways in Which Feelings of "Maternal Ambivalence" Affect Some Women.'  Emma Chapman, Peter M. Gubi, 2019.
Free Handout Download
Co-Dependent Clients lecture summary