In this lecture, counsellor Samantha Davies gives you an insight into counselling clients with ADHD – a complex brain order, with three different types, which she explains and illustrates with examples.
Samantha has a special interest in attention deficit hyperactivity disorder (ADHD), following her own experience as a parent of a child with the condition, and subsequent research into this as part of her degree.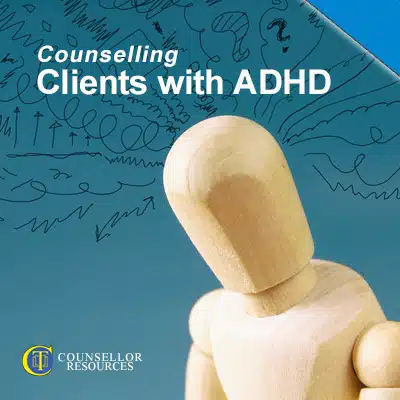 Watch this Lecture + Access Hundreds of Hours of CPD
Certified CPD for Qualified Counsellors
Hundreds of hours of on-demand CPD lectures to help you stay current with your CPD ethical requirements
Support, and be supported, by thousands of other counsellors as a member of the exclusive online community.
Access your learning anytime you want ... anywhere you choose ... using any device type — desktop or mobile.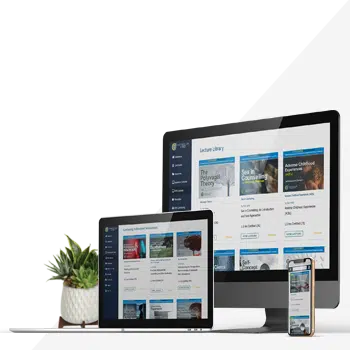 You will learn how:
to have a deeper understanding of ADHD and its comorbid conditions
to identify the symptoms in your clients, and to have a greater understanding of clients that tell you they have ADHD
to use psychoeducation for clients with ADHD
to help reduce the stigma of ADHD.
Through attending this lecture, you will learn about the neurobiology underlying ADHD, which really supports effective psycho-education of this client group.
Lack of dopamine is one part of this neurobiology, and this is what ADHD medication seeks to remedy. However, the medication does not fully resolve the symptoms; it simply reduces their severity. Counselling is therefore often valuable too.
As an experienced counsellor who runs a successful private practice specialising in working with ADHD clients and parents of children with ADHD, Samantha is ideally placed to explain to you how people with ADHD may present to counsellors, and how to work with them in counselling.
In the lecture, she covers:
supporting clients to change their behaviours (perhaps through cognitive behavioural therapy)
psycho-education (to help clients – and their parents, if the client is a child – to understand their behaviour and everyday functioning)
life coaching (help with developing strategies and new skills for daily living)
mindfulness practices (to calm racing thoughts)
the value of counselling and coaching of any modality to allow the client to feel heard and understood.
There are a number of specialists in ADHD, and Samantha provides suggested reading and links to look at their work, allowing you to read and research further into this fascinating and topical subject.
Thus, she signposts you to evidence-based and quality-checked resources that will enable you to learn even more about ADHD and enhance your ability to work effectively with this significant client group.
Free Handout Download
Counselling Clients with ADHD
About the Lecture Presenter
Samantha is a qualified counsellor, having first qualified with a foundation degree in integrative counselling from the University of Wales Trinity Saint David.
She then went on to complete her BA (Hons) Counselling achieving a 1st class degree.
She runs a private practice specialising in working with ADHD clients and parents of children with ADHD.
Her son was diagnosed with ADHD aged 6. During her training, her son who is now a teenager was becoming very anxious and depressed, which eventually led to him being suicidal. It is then Samantha realised the correlation between ADHD and comorbid conditions.
Samantha studied ADHD religiously to help her son, even incorporating her research into her degree.
Samantha's research and dissertation asked the question "What do counsellors know about ADHD?"
She was encouraged by her peers to take this information and training further. Samantha now also holds regular ADHD support groups.
Samantha used her knowledge to gain the correct help for her son and he is now moving forward and doing well.