Many counsellors and psychotherapists are considering offering online and telephone counselling, however, there is an ethical requirement for the practitioner to undertake an e-counselling training course.
When looking for an e-therapy training course, the best practice is to look to your professional body for details on what e-therapy competencies are required in your country and jurisdiction.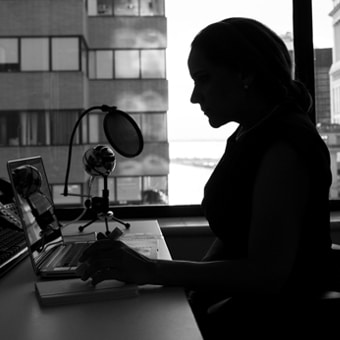 The BACP's curriculum suggests that e-counselling training courses include the following topics, which it splits into eight module areas:
introduction to telephone and e-counselling, including the BACP's Ethical Framework
psychological processes relevant to telephone and e-counselling
assessment of clients for telephone and e-counselling
contracting and boundaries for telephone and e-counselling
communicating with telephone and e-counselling
text-based communication and creativity in telephone and e-counselling
managing risk when telephone and e-counselling
endings and supervision in telephone and/or e-counselling.
The training curriculum describes each of these areas in some detail, looking at the aim of each, the associated learning outcomes, the content and suggested formative assessments.
Online Counselling Books
There are many books on the topic of telephone and e-counselling counselling training (that is, therapy conducted remotely either by video, telephone, text or email).
However, no amount of reading can make you fully competent to practise as an online counsellor or psychotherapist – just as this approach would not enable you to work safely and ethically face-to-face either.
To call yourself an e-therapist, you will need to undertake a formal online and telephone training course.
Online therapy Courses Entry Requirements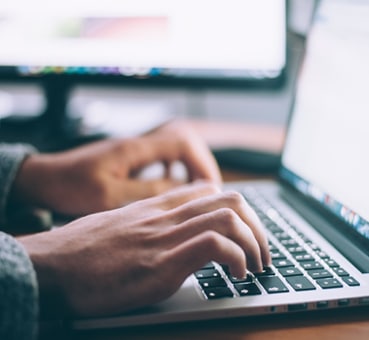 In general, training for online therapy is a continuing professional development (CPD) course – in other words, you need to be a qualified practitioner (or at least be signed off as fit to practise as a trainee counsellor) before undertaking this.
Given the technological nature of the training, it is of course also important to have access to a computer or a tablet, and to have a reliable broadband connection.
Factors to Consider When Considering an E-Counselling Course
It's important to research thoroughly what different training providers are offering.
Factors you may wish to consider include:
the extent to which the course aims and content fit your own learning goals
the time commitment involved
the cost and affordability of the training
whether the course involves practice hours and, if so, where you will achieve these
your supervisor's view on your readiness to work online and on specific courses available
your supervisor's own experience of online counselling and of supervising online therapists.
In-depth training that includes a strong experiential element as well as covering all the relevant theory is required to be a fully-fledged online therapist.
Looking for Online and Telephone Counselling Training
A good starting point when looking for online counselling courses is your professional body.
You may find that they offer a free introductory course, which you can use as a starting point, and then build on this with more in-depth training as you develop your knowledge and skills.
In-depth training that includes a strong experiential element as well as covering all the relevant theory is required to be a fully-fledged online therapist.
However, starting with a shorter course can be a cost-effective and more manageable way to:
ascertain whether this area of work will be of genuine interest to you
evaluate the provider before investing in and committing to a more detailed course.
For example, the BACP requires therapists to undertake a formal training course with a minimum of 80 hours of guided learning and experiential work that is mapped to its set of core competences.
But you might wish to start off with a smaller course to test the water before diving into a course of that length. Try to choose one that is linked with and/or accredited by your ethical body.
Ensuring that you access high-quality training before setting up as an online therapist is important both for your own professionalism (e.g. maintaining and building your reputation) and for ensuring that you are working truly in service of the client.
Free Handout Download
Online Counselling Training
In the UK, the British Association for Counselling and Psychotherapy (BACP) published a research-based curriculum framework, entitled Telephone and E-Counselling Training Curriculum in 2016.
The curriculum is drawn from the BACP's competences for online therapy.
Setting a minimum standard to which practitioners should be trained, it aims to enable them to become competent in – and able to draw on – the knowledge and practice of online counselling, and to work in an effective and ethical way.