In this lecture, psychotherapist, creative arts counsellor and lecturer Ani de la Prida (who also founded the Association for Person Centred Creative Arts):
shows you how creative arts can enhance therapeutic effectiveness and promote relational depth
describes a person-centred approach to creative arts
highlights the importance of non-directivity in avoiding harm when working
with creative arts
shares real-life case examples to illustrate her points.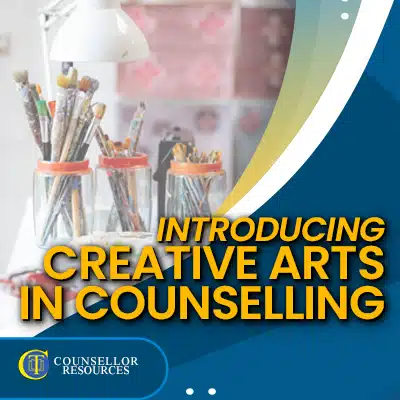 Watch this Lecture + Access Hundreds of Hours of CPD
Certified CPD for Qualified Counsellors
Hundreds of hours of on-demand CPD lectures to help you stay current with your CPD ethical requirements
Support, and be supported, by thousands of other counsellors as a member of the exclusive online community.
Access your learning anytime you want ... anywhere you choose ... using any device type — desktop or mobile.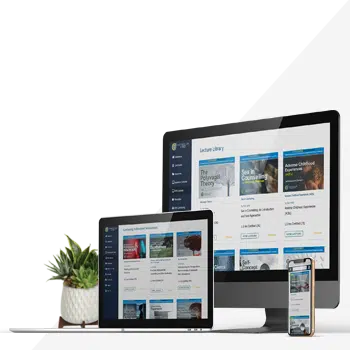 Ani begins by explaining what creative or expressive arts therapies are, flagging the fact that some job titles in this field are legally protected: this means that careful use of language is needed in order to avoid the risk of financial penalty. She goes on to distinguish between art as therapy and art in therapy, focusing on the latter.
Using creative media in counselling has a number of benefits and can be really therapeutically powerful, but you must ensure that you avoid causing any harm. Ani provides guidance on this.
When you attend this lecture, you will have the opportunity to engage in an experiential reflective exercise that involves working with metaphor. Ani explains and illustrates this using her own material, before inviting you to participate. She also shares a case study using the same exercise.
When we work with images, we work with different levels of consciousness, and Ani explains these, their meaning, and how work can be facilitated at each level. She again uses a client case study to illustrate the levels of consciousness.
You will leave the lecture with a simple but powerful creative arts exercise that you can use with clients online or face-to-face, together with Ani's expert guidance on how to do so safely and effectively. You will also have information on further training and specific reading, if you would like to learn more about working creatively with your clients.
About the Lecture Presenter
Ani de la Prida is a psychotherapist, creative arts counsellor and supervisor. She has 20 years of experience working with groups, adults, children and young people in a range of settings.
She currently has a small private practice and is on the Private Practice Executive Committee at the British Association for Counselling and Psychotherapy.
Free Handout Download
Introducing Creative Arts in Counselling - lecture overview