Online Counselling Contract – What You Need to Know
An online counselling contract is essential for working safely and ethically when delivering e-therapy.
An online counselling contract should include:
technical instructions
troubleshooting guidelines
privacy management, including the General Data Protection Regulation (GDPR)
online data footprint
online confidentiality
online disclosure and risk assessment
geographical considerations.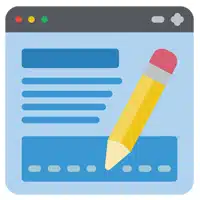 Online Counselling Contracting in the UK
The BACP notes that an online counselling contract may contain much the same information as covered in a face-to-face contract; however, there are some differences, such as complying with the GDPR.
Just as contracting is a vital stage of face-to-face therapy, so you must be equally thorough about agreeing to the counselling contract with clients who wish to work online.
Counselling contracts are essential so that clients:
can make an informed decision about whether or not to work online
are informed of their legal rights (especially in relation to data protection)
are aware of the limits of confidentiality
know what the complaint procedure is and how to activate it.
Do remember that if a client makes a complaint, your ethical body will almost certainly ask to see your contract and explore what online counselling competences you have in place.
You can use your existing face-to-face contract as a basis but will need to modify this to reflect the differences between in-person working and online therapy.
In this article, we discuss some of the additional points that you may need to think about.
Technical Instructions and Troubleshooting
Do agree with the client during contracting who has responsibility for contacting the other at the start of a session, and what happens if you lose contact during a session.
For all clients, it's a good idea to produce and send them a simple guide to the technology you have together chosen to use. You are likely to need a separate guide for each type of technology that you will be using.
When you contract with a client, make sure that you enquire whether their environment is confidential.
Ask them whether they can be overheard or observed by anyone in the household.
Sometimes, clients may not realise that their therapy session may be listened to by someone in the next room. It may be helpful for them to use a headset.
If working with video, enquire how they feel about you being able to see into their home.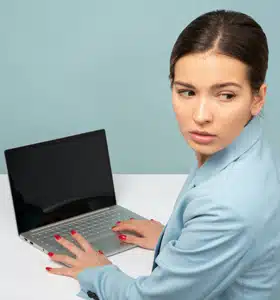 Equally, it is important to assure clients of your own privacy – for example, explaining that you will always be in a room alone, where you can't be overheard, have the door shut and have a  'Do not disturb' notice to warn others not to enter.
It's important to think not only about what medium you will use to conduct full sessions but also how you and the client will contact each other for any administrative matters (e.g. rearranging or cancelling a session).
Email, telephone or text are generally preferable as they have the best likelihood of being secure – but do check with the client during contracting, and record their answers in writing – this way, you know and have a record of their contact consents.
Don't be tempted to contact clients via private message to their social-media accounts: you never know who may intercept your message.
It is also really important that clients understand the limitations of technology regarding confidentiality.
Apart from being selective about the technology you use (ensuring you keep up-to-date with the terms and conditions of use), you can help manage clients' expectations by designing and using a disclaimer statement that can protect you from third-party error (i.e. by the providers of the technology you are using), such as data hacking.
Remember though that writing a disclaimer does not protect you from blame if you misuse the technology or are negligent in breaching confidentiality.
Apart from being selective about the technology you use, you can help manage clients' expectations by designing and using a disclaimer statement that can protect you from third-party error (i.e. by the providers of the technology you are using), such as data hacking.
Free Handout Download
Contracting for Online Therapy
Online Disclosure of Risk to Self or Others
Unlike face-to-face work – where you can negotiate with a client to get some help if they disclose a life-threatening situation – working online poses several challenges.
The most pressing of these is how we get help if the client becomes unwell during a session, expresses suicidal intent or poses a danger to others in the household.
An online counselling risk-management plan, also known as an 'intake form', allows you to identify any risks in advance, and so to help manage any clients who may be in danger.
It is important to have a risk-management plan whether you are working face-to-face or online.
Geographical Considerations
Traditionally, as face-to-face therapists, we serve our local community within a certain radius of our practice. Running a successful practice means we hire a counselling room or set aside part of our home in which to see clients, and we rely on our client to make their way to us.
Online therapy holds the promise of breaking down geographical boundaries, allowing therapists to work with more clients, save travel time and reduce overheads.
However, different laws and ethical guidelines apply in different places. Thus, it can be helpful to state in your contract that the work is being undertaken under the laws and ethical guidelines of your own country.
These are just some of the many additional areas to be considered when considering online counselling. Others include:
your training, online supervision and insurance for online working
how and when you can be contacted (ensuring that online working doesn't blur boundaries)
how you ensure you adhere to the General Data Protection Regulation
your policy on clients recording sessions (which is much easier to do without telling the therapist online than face-to-face)
payment methods (if working in private practice).
Gaining the client's electronic signature can be a good way to ensure that you have the client's explicit agreement to the contract.
This has the benefits of creating an audit trail so you can be sure that it was the client who signed the contract, that the response is fast, and that the system is highly secure.
There are various companies providing confidential online software that allows a client to sign a document via a computer, tablet or mobile phone.