This lecture offers you the chance to learn about relational depth in counselling and psychotherapy from Mick Cooper, Professor of Counselling Psychology at the University of Roehampton. Mick aims to give you an insight into the research, theory and practice of relational depth.
He explains the origin and development of the term 'relational depth', defining it so that you gain a clear understanding of what exactly it is.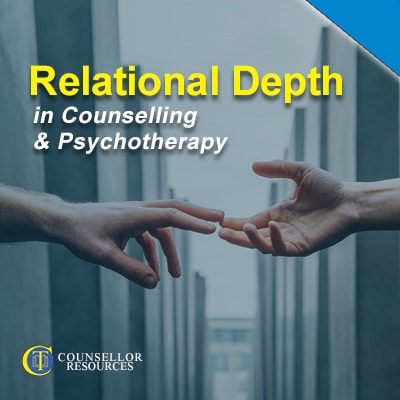 You may yourself have experienced moments of relational depth when relating to others in your life, and Mick plots the nature and timescales of these on a simple graph to demonstrate their occurrence and growth.
Watch this Lecture + Access Hundreds of Hours of CPD
Certified CPD for Qualified Counsellors
Hundreds of hours of on-demand CPD lectures to help you stay current with your CPD ethical requirements
Support, and be supported, by thousands of other counsellors as a member of the exclusive online community.
Access your learning anytime you want ... anywhere you choose ... using any device type — desktop or mobile.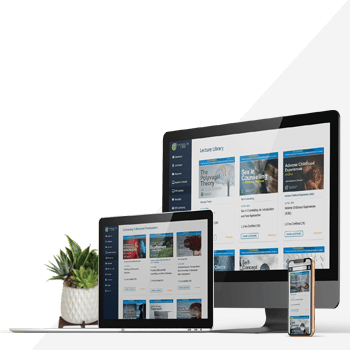 You will learn about the different components of relational depth, including:
intrapersonal aspects – that is, presence
relational aspects – referring to connectedness
atmosphere – i.e. transcendence.
Moving from the general to the therapy-specific context, Mick summarises the research on relational depth, looking at both quantitative and qualitative findings.
You will hear about relational depth as a co-presence, drawing on both the therapist's and the client's expressivity and receptivity. Relational depth may be particularly prevalent in certain counselling contexts, and Mick explores this using the various research findings – looking at different modalities, mode of delivery and client groups.
You will also learn about:
inhibiting and facilitating factors in developing relational depth
differences between how therapists and clients experience relational depth
the importance of self-relational depth in personal development for counsellors
how the distress of disconnection can impact on humans and their wellbeing
why people become disconnected.
You will take away from this lecture real practical learning about therapist factors in building relational depth, and so how you can become more open to meeting your clients at relational depth.
If you would like to read more about relational depth following this lecture, Mick will refer to a number of books and other resources on which you can draw.
Free Handout Download
Relational Depth lecture overview
About the Lecture Presenter
Mick Cooper is an internationally recognised author, trainer, and consultant in the field of humanistic, existential, and pluralistic therapies. 
He is a Chartered Psychologist and Professor of Counselling Psychology at the University of Roehampton where he heads up the Centre for Research in Social and Psychological Transformation. 
Mick has facilitated workshops and lectures around the world, including New Zealand, Lithuania, and the US.
Mick's books include:
Mick's principal areas of research have been in shared decision-making/personalising therapy, and counselling for young people in schools. 
In 2014, Mick received the Carmi Harari Mid-Career Award from Division 32 of the American Psychological Association.
He is a Fellow of the British Association for Counselling and Psychotherapy and the Academy of Social Sciences.
Mick lives in Brighton with his four children.