In this lecture, Kairen Griffiths aims to help you consider the awareness and theory needed to work with teenagers or their carers. After listening to the lecture, you will:
understand how the teenage brain develops
have an awareness of the ways in which the development of the teenage brain may affect mood and behaviour
be able to offer ideas and strategies to help parents/carers and teenagers.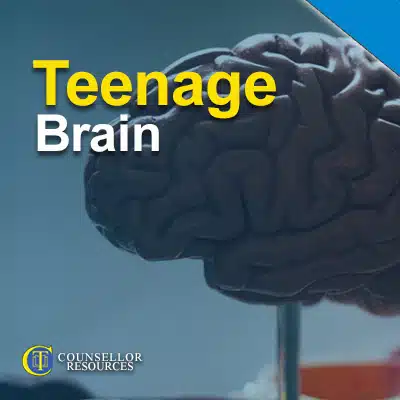 Watch this Lecture + Access Hundreds of Hours of CPD
Certified CPD for Qualified Counsellors
Hundreds of hours of on-demand CPD lectures to help you stay current with your CPD ethical requirements
Support, and be supported, by thousands of other counsellors as a member of the exclusive online community.
Access your learning anytime you want ... anywhere you choose ... using any device type — desktop or mobile.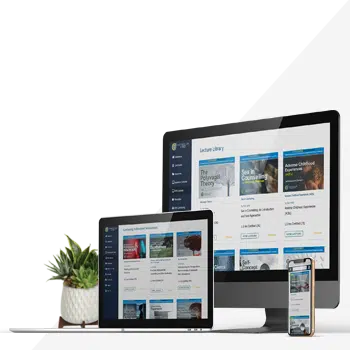 Karen opens the lecture with some facts about teenagehood in humans, compared to the animal kingdom. She explains the origins of the term 'teenager', and what is involved in human development during these important years.
Sleep patterns are a key difference between teenagers and adults, and you will learn the reasons for this, and how society can respond to these appropriately.
A strong theme running through this lecture links to the core conditions, and their value in supporting teenagers.
The brain continues to develop throughout adolescence and even into a person's 20s: as a counsellor, whether of young people or of their carers, it is important to understand this process and how it can impact on the individual's thoughts, feelings and behaviour.
There are structural as well as functional differences between the teenage brain and the adult brain, and Kairen explains these in relation to both grey and white matter. You will gain particular insights into the workings of the pre-frontal cortex (or 'social brain') and the limbic area, both of which have particular differences in adolescents.
Kairen looks at the three phases of teenagehood – early, middle and late adolescence – providing a table summarising how these phases typically manifest themselves in terms of:
biology
cognition
identity
autonomy
emotions
social arena
sexuality
You will also take away from the lecture tips on how best to support teenagers and their carers, as well as a list of three books recommended by Kairen for further reading on this important topic.
About the Lecture Presenter
Kairen Griffiths is a Registered Nurse as well as a trained counsellor.
She began her State Registered Nurse training at The London Hospital in Whitechapel in January 1980.
After working for several years in the east end of London, she moved to the north-east of Scotland and trained as a District Nurse.
Kairen gained a degree in nursing from Robert Gordon's University in 1995 and she obtained a Masters' degree in Enhanced Palliative Care from the University of Stirling in 2010.
She began looking after adults with Cystic Fibrosis in 1993 and spent the next 26 years devoting her career to this special group of patients.
She retired from nursing in September 2019.
In October 2020, Kairen published a book about her career working in Cystic Fibrosis – "The World of Sixty Five Roses".
Kairen is currently working as a Counsellor with the Leanne Fund CF charity and hopes to set up a private practice specialising in Bereavement Counselling in 2021.
In March 2019 she won the British Journal of Nursing runner-up award for the 'UK Nurse of the Year' in London.
Free Handout Download
The 'Teenage Brain' lecture overview