In this lecture, you will hear from clinical psychologist Dr Richard Bennett, who works as a CBT psychotherapist, trainer and supervisor.
With his special interest in acceptance and commitment therapy (ACT), Richard will encourage you to be able to:
define and discriminate behaviour under appetitive or aversive control
understand the key principles of the ACT Matrix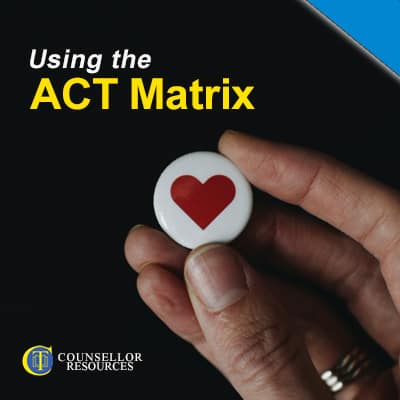 map core processes of the psychological flexibility model onto the ACT Matrix
follow his step-by-step procedure for using the ACT Matrix in practice
identify helpful questions to enable you and your clients to get the most from the ACT Matrix, from assessment through to subsequent interventions.
Watch this Lecture + Access Hundreds of Hours of CPD
Certified CPD for Qualified Counsellors
Hundreds of hours of on-demand CPD lectures to help you stay current with your CPD ethical requirements
Support, and be supported, by thousands of other counsellors as a member of the exclusive online community.
Access your learning anytime you want ... anywhere you choose ... using any device type — desktop or mobile.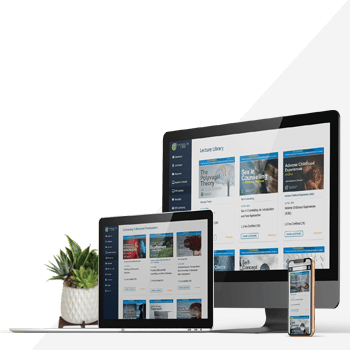 The ACT Matrix is a simple-to-use yet highly effective model that was initially developed for use with groups but that is now also applied widely in one-to-one work. Based on learning to differentiate between direct experiencing with the senses and indirect experiencing in the mind, it is a concept that is reasonably simple to understand.
In describing the horizontal axis of the ACT Matrix – which spans from 'Away' to 'Towards' – Richard explains the concepts of behaviour under appetitive or aversive control, using an exercise to encourage participants to apply this concept to their own lived experiences.
When overlaid by the vertical axis – 'Outside' and 'Inside' – the resulting grid firms four quadrants, each generating its own questions regarding:
values defined
what gets in the way
the away move
observable behaviour.
You will learn where within this to find yourself and your clients' selves, working with mindfulness-based techniques to overcome limiting beliefs and behaviours
Indeed, experiential learning is needed in order to apply the ACT Matrix effectively with yourself and clients. Learning about the ACT Matrix in this lecture will therefore give you a foundation to build your own self-awareness and to support clients to create rich and meaningful lives of their own, while also accepting the pain that is an inevitable part of human life.
About the Lecture Presenter
Richard Bennett works as a Clinical Psychologist and Cognitive Behavioural Psychotherapist.
He is employed as a lecturer in the Centre for Applied Psychology at the University of Birmingham, where he leads the Postgraduate Diploma in Cognitive Behavioural Therapy for High Intensity Workers.
He worked in adult and forensic mental health services in the NHS for over 20 years before setting up Think Psychology, an independent psychology practice offering, therapy, supervision, and training.
Richard is also an active member of the Association for Contextual Behavioural Sciences (ACBS) and the British Association of Behavioural and Cognitive Psychotherapy (BABCP).
He is recognised as a BABCP accredited psychotherapist, supervisor and trainer, and an ACBS Peer-reviewed ACT trainer.
He is the co-editor of 'Rational Emotive Behaviour Therapy in Sport and Exercise' and co-author of 'Acceptance & Commitment Therapy: 100 Key Points and Techniques', and 'The Mindfulness and Acceptance Workbook for Self-esteem'.
Free Handout Download
Using the ACT Matrix lecture overview