What Is Online Counselling or E-Therapy?
Online therapy – sometimes known as 'e-therapy' or 'technology-assisted counselling' – is a way for people to engage in counselling and psychotherapy using internet-based methods such as email, online chat or webcam video (e.g. Zoom).
The term 'online therapy' also often covers telephone counselling, which may take place either via the internet (e.g. using Zoom, with the camera switched off) or by a handset (mobile or landline).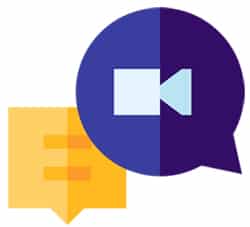 Types of Online Counselling
Email Counselling and Text-Based Therapy
These methods are particularly suitable for clients who find it easier to express their feelings by writing them down than by speaking about them.
In email counselling, the therapist will guide the client on how to set up a secure email account and will then have a set number of email contacts with the client.
Email counselling is also sometimes used between online-chat, telephone or webcam counselling sessions.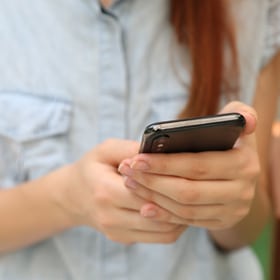 When a client chooses the online chat room as the mode of communicating with their therapist, they are directed to a secure login page that takes them to an encrypted area where they meet their counsellor at a prearranged time.
As with face-to-face counselling, the session is typically 50 minutes long and a transcript is available afterwards, allowing the client to review what both they themselves and their counsellor said.
This gives them the opportunity to clarify any uncertainties they may have from their session, and also leaves them with something to go back to as they process the information.
A webcam is not needed for this mode of counselling, and the client can choose to remain anonymous.
When using email or online chat, the client can review what they are saying before sending it, and reflect on the response they have received before replying. There is naturally more time for this in email than in online-chat counselling.
Video Therapy – Talking-Based Methods
Zoom is a way for the client to see their counsellor face-to-face from their computer or mobile phone while engaging in therapy.
The therapist will guide the client through setting up their own encrypted Zoom account; they will then meet on Zoom at an arranged time. Again, sessions are usually 50 minutes in length.
Being able to see the counsellor gives the client more of the benefits of face-to-face counselling but with the convenience of online therapy (e.g. no need to travel). The counsellor can also see the client's nonverbal communications, such as facial expressions.
You need only look to the growth in tele-medicine services to see how technology is changing the way that help can be delivered ... Preparing for this change as a therapist is vital, to avoid the possible pitfalls of remote working.
Free Handout Download
What is Online Counselling and Psychotherapy
Telephone counselling is similar to webcam counselling as it can again happen through Zoom – or via a handset.
The client can choose to remain anonymous and the conversation is encrypted if held on Zoom. It can be more challenging for the counsellor, who must pick up the client's nonverbal communication via their tone of voice and their pace of speech.
Some clients – for example, those who are self-conscious about their appearance (e.g. people with body dysmorphic disorder) – may choose telephone therapy because they prefer not to be seen by the counsellor.
Another option for them is Zoom counselling, with the client's camera turned off but the counsellor's one on, so the client can still see who they are speaking to.
Advantages of Online Counselling over Face-to-Face Therapy
The pros of each type of therapy have been discussed above, but there are also some general advantages of online therapy over face-to-face counselling:
Counselling takes place from the client's own home (or office, car etc.), so meaning they don't have to travel (reducing costs and saving time).
There is no chance that the client may be seen entering the counsellor's practice (some clients can feel self-conscious about this).
Access to counselling may be more immediate.
The client can choose the mode of technology that they feel is best for them: telephone, email, live chat or webcam.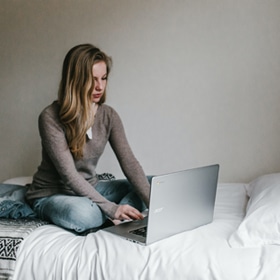 Limitations of Online Therapy
Online therapy does have limitations, for example:
The client and/or counsellor may not be comfortable using internet technology.
Working remotely – without the physical presence in the same room – may feel unsatisfactory to some people.
Some clients may not be suitable for online therapy (e.g. those with risks such as self-harm, suicidal thinking or risky behaviours).
Online therapy requires the client to find their own private space where they will not be overheard.
The Future of Online Therapy
Online and telephone therapy is experiencing a period of rapid growth.
More and more, clients are trusting that remote contact is a way to overcome a range of issues, and the evidence suggests that clients are finding the online process convenient and effective.
You need only look to the growth in tele-medicine services to see how technology is changing the way that help can be delivered.
Tens of millions of pounds are being invested into remote medical services, with the aim of helping more people – more quickly and at a lower cost.
Preparing for this change as a therapist is vital, to avoid the possible pitfalls of remote working.