In this lecture, psychotherapist and trainer Marion Elkin-Greener – who specialises in working with addictions – talks about:
what addiction is
defining and understanding addictive behaviour
defining the issues regarding physical versus psychological addiction
diagnosing substance dependency
distinguishing between substance abuse and dependency
how addiction or dependency is treated
alcohol tolerance and mental health
substance misuse of other drugs
the effects on families.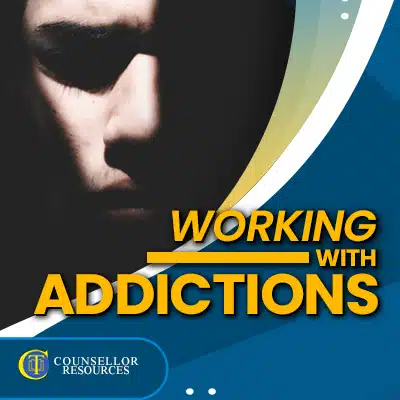 Having defined addiction, Marion begins by looking at addictive behaviour, drawing on relevant research. She then turns to highlighting the difference between physical and psychological addiction.
Watch this Lecture + Access Hundreds of Hours of CPD
Certified CPD for Qualified Counsellors
Hundreds of hours of on-demand CPD lectures to help you stay current with your CPD ethical requirements
Support, and be supported, by thousands of other counsellors as a member of the exclusive online community.
Access your learning anytime you want ... anywhere you choose ... using any device type — desktop or mobile.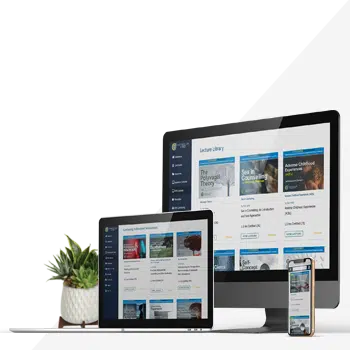 You will learn about how – when diagnosing substance dependency – it is important to distinguish between substance abuse and dependency. Here, Marion discusses differences in the legal status of different substances in different countries – as well as setting the issue within the context of the Diagnostic and Statistical Manual of Mental Disorders.
While some people are able to change their addictive behaviours with no professional support at all – perhaps with the support of family, friends and/or self-help resources – others need and seek out treatment. Marion describes the options available, and the role of counselling alongside them – including its benefits and limitations.
The lecture ends with a discussion of alcohol tolerance and its link with mental health – and of substance abuse of other drugs. You will also hear about the effect of addiction on others – notably families of people with addictions. Finally, you will leave the lecture with a list of eight references for further reading into the field of working with addiction.
Do watch out for another lecture by Marion on this issue, which will cover behavioural versus process addictions, a transtheoretical model of the change process, motivational interviewing (MI), cognitive behavioural therapy (CBT) and dialectical behaviour therapy (DBT).
About the Lecture Presenter
Marion Elkin-Greener has 25 years practical experience in the mental health and addictions field. She was educated and trained in the United States and is a Licensed Psychotherapist specialising in trauma and addiction.
Marion prides herself in being able to empathise with individuals whilst retaining an objective and realistic approach to their treatment and therapy.
Marion is a Mental Health Manager at Ascenti overseeing a team of remote clinical therapists and providing daily support/training/education. She also owns and operates her own business called Mental Health Musings by Mer where she offers bespoke mental health training and consulting to small business owners.
Marion also writes and presents a weekly radio show on ObanFm 103.3 on mental health and wellness topics. She is also an Accredited Registrant member of the National Counselling Society.
Free Handout Download
Working with Addictions: Part 1 - lecture overview