In this lecture, counsellor Catherine Knibbs describes how to counsel children and young people. After listening, you will understand:
child/young person therapy as a concept, discipline and model of working that differs from adult work
the training and practice competencies as laid out by BACP, UKCP and/or the play therapy bodies, e.g. BAPT, PTUK and Theraplay
the life course and development of a child
why and how this is reflected in the therapeutic relationship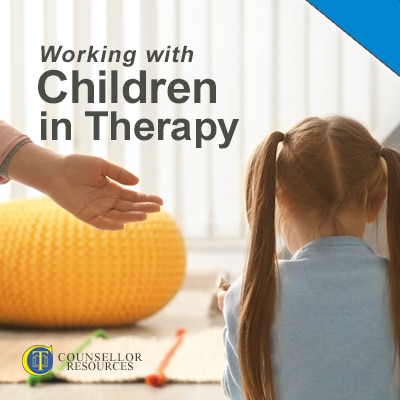 that context and assessment are necessary to enable you to do thorough work with children in therapy
how children communicate through understanding each client's world in therapy (phenomenology).
Watch this Lecture + Access Hundreds of Hours of CPD
Certified CPD for Qualified Counsellors
Hundreds of hours of on-demand CPD lectures to help you stay current with your CPD ethical requirements
Support, and be supported, by thousands of other counsellors as a member of the exclusive online community.
Access your learning anytime you want ... anywhere you choose ... using any device type — desktop or mobile.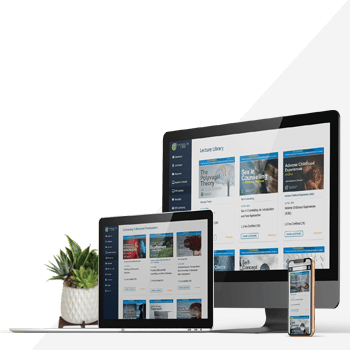 Catherine is qualified as a child and adult psychotherapist and supervisor; she is currently pursuing clinical doctoral research to add to her learning further.
If you are interested in working with children and young people, it is vital to remember that they are very different from adults – and so that your basic counselling qualification, which tends to relate to adults only, is not enough to work in this challenging field safely and ethically.
Catherine explains the competencies you will require, and how to find the right training to acquire these.
You will learn about the different theories and approaches to child development (cognitive, emotional, social and psychological) – drawing on biology, neuroscience, the psychodynamic approach, sociology and pedagogy.
Catherine looks at ages and stages of this development process, and how these affect counselling work with this client group.
Other areas that you will learn about in this in-depth lecture include:
difficulties and special needs in development
practical assessment
the therapeutic alliance and influencing factors
how children communicate
methods and modes of child therapy.
Catherine concludes her detailed lecture with a list of references, resources and links. Using these, you will be able to delve further into the field of children's and young people's counselling, offering you a springboard to gain the necessary knowledge, skills and training to enter this yourself in due course.
About the Lecture Presenter
Catherine has a wealth of knowledge about childhood trauma and abuse through her clinical practice and training (over 12 years so far including a BSc(hons), Double MSc and now she's completing a clinical and research based PhD. She presents at many conferences and seminars including the BACP, UKCP, ACTO, Child Centre for Mental Health, NSPCC, Marie Collins and Tele-summits for the U.S.
She specialises in virtual and corporeal trauma and abuse and runs her own website devoted to the traumas that occur from "Cybertrauma".
Catherine is a Clinical Researcher in Cybertrauma
She is an epigentic Health Coach & Psychotherapist as well as a  digital Maverick: Helping you understand humans in digital spaces
Here is a description of Catherine's in her own voice:
I am a voice for children, young people and adults,

I advocate through stories from my research,

I challenge and I am a disruptor of the persecutory narrative,

I make the complex easy to access and understand,

I take the dark and macabre subjects and make them accessible

I bring humour, enthusiasm and passion to deliver the information to you in a way that will inspire and motivate you,

I am a realist and what matters is the story of YOU

I am a human being, Mum and compassionate activist for those who have no voice.

​I am a Cyber Specialist, Theorist and Author

I am a Child and Adult Trauma Psychotherapist

I am Functional Psychotherapist & Coach