This lecture offers you the opportunity to learn about working with goals in therapy from Mick Cooper, Professor of Counselling Psychology at the University of Roehampton.
Mick introduces the topic by looking at what goals are and why they matter. He draws on research evidence to show the wide range of goal types that clients may come to therapy with, and the percentages of clients presenting with each type.
You will learn the definitions of a range of related terms, including:
goal-oriented practices
goal setting
goal tracking
goal discussion.
Watch this Lecture + Access Hundreds of Hours of CPD
Certified CPD for Qualified Counsellors
Hundreds of hours of on-demand CPD lectures to help you stay current with your CPD ethical requirements
Support, and be supported, by thousands of other counsellors as a member of the exclusive online community.
Access your learning anytime you want ... anywhere you choose ... using any device type — desktop or mobile.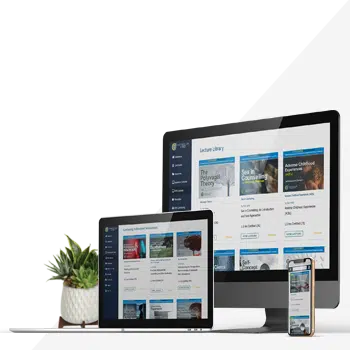 Before beginning to work with goals in therapy, it is important to understand the underlying principles, and the rationale for this approach. Again, Mick will present research findings that show the wide range of benefits available to clients through goal setting, goal tracking and goal agreement in therapy. He illustrates his points with case-study examples.
Setting goals in therapy tends to be popular with clients, and also has an ethical dimension, supporting client autonomy. They can facilitate awareness, provide focus, enhance persistence, energise clients, enhance self-worth, engender hope and be empowering.
Of course, goal-oriented practices in therapy also come with challenges and limitations. Mick looks at five of these, and the related evidence.
You will come away from this lecture with good-practice guidelines on using goals in therapy, including six goal-elicitation questions that you can use in your client practice. Mick also shows how you can go beyond conventional SMART goals using an approach that he terms 'HEALS CRISPS'.
You will also hear about forms and measures that can support you in goal-oriented working with clients – and take away a list of over 30 references for research and other reading that you can use to develop your approach to working with goals in therapy.
Free Handout Download
Working with Goals in Therapy - lecture overview
About the Lecture Presenter
Mick Cooper is an internationally recognised author, trainer, and consultant in the field of humanistic, existential, and pluralistic therapies. He is a Chartered Psychologist, and Professor of Counselling Psychology at the University of Roehampton where he heads up the Centre for Research in Social and Psychological Transformation. 
Mick has facilitated workshops and lectures around the world, including New Zealand, Lithuania, and the US.
Mick's books include:
Mick's principal areas of research have been in shared decision-making/personalising therapy, and counselling for young people in schools. 
In 2014, Mick received the Carmi Harari Mid-Career Award from Division 32 of the American Psychological Association.
He is a Fellow of the British Association for Counselling and Psychotherapy and the Academy of Social Sciences.
Mick lives in Brighton with his four children.