In this lecture, counsellor Linda Mather offers an understanding of substances, why people use substances and ways in which to work with clients in the substance misuse field.
This will enable you:
to have a deeper understanding of substances
to identify areas in which you may be able to support clients in recovery
to have tools and techniques to support clients in working towards abstinence.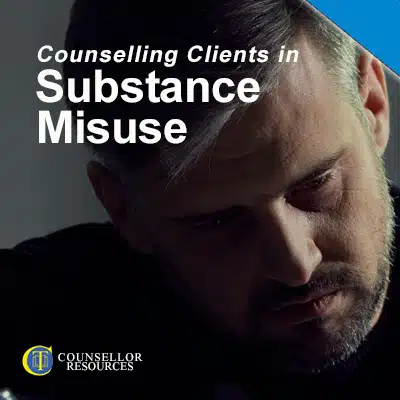 Watch this Lecture + Access Hundreds of Hours of CPD
Certified CPD for Qualified Counsellors
Hundreds of hours of on-demand CPD lectures to help you stay current with your CPD ethical requirements
Support, and be supported, by thousands of other counsellors as a member of the exclusive online community.
Access your learning anytime you want ... anywhere you choose ... using any device type — desktop or mobile.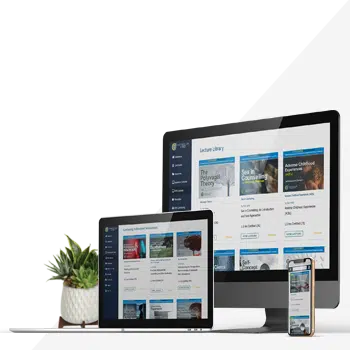 Linda has been counselling for 20 years, including 11 in the NHS; she is a specialist in the substance misuse field, and also works as a trainer, clinical supervisor and writer.
Here, she draws on her expertise and experience to teach you about:
types of substances (stimulants, depressants and hallucinogenics), explaining the science behind how they affect the human body
what makes people use substances
how to counsel clients with substance misuse issues, including the importance of the core conditions and how to work on self-esteem (for which Linda provides a great, easy-to-use tool that you can use to help any clients who have low self-esteem)
other tried and tested techniques for working with clients in this field, including role reversal, drug diaries and healthier coping strategies.
Linda draws on evidence-based information gathered from the latest research as well as theory from different modalities – including the person-centred approach, cognitive behavioural therapy and psychodynamic work – to tackle substance misuse effectively through showing you how to identify each client's triggers and to create tailored treatment plans.
You will also learn how to deal with the problems of ambivalence and sabotage, which Linda illustrates using the anonymised example of Fred, who had been in treatment for detoxification from heroin on five previous occasions.
Each time, he had remained clean for roughly two months. He wanted to detox again, and was referred to Linda by his key worker. She reveals to listeners how she worked with this client to enable him to make his sixth attempt a successful one.
Linda also provides a list of suggested reading and web links so you can read into this topical, specialist and important area of therapy further.
About the Lecture Presenter
Linda Mather was born in Easington Collery, County Durham.
She spent most of her childhood growing up in the City of Leicester, but did her real 'growing up' in Warwickshire when she began her counselling training in her late 30's, alongside her teenage children doing their GCSE's and A levels.
She has three children and 9 grandchildren and a dog called Millie, and likes to spend as much time as possible with her family.
Linda qualified as a therapeutic counsellor in 1999. She then went on to qualify as a clinical supervisor alongside her training qualifications, and since then has worked in mental health, eleven years with the NHS working in the substance misuse field.
She has worked with couples and families and has recently qualified to work with children using play therapy.
She has also trained counsellors from certificate level to Diploma level at colleges and her own private training centre.
She describes her teaching style as one that mirrors that of her relationships with clients encouraging a reciprocal relationships.
She does not simply teach or instruct, she works with you while you develop an understanding of the tools and methodologies that will support your learning and help bring insightfulness into your own professional and personal development.
Linda is a little bit of a rebel. She has now semi-retired at 60, rebelling against the government's decision that she should work full time until she is 67.
She was determined to still follow her long term plans when retiring at 60 of working in a GP practice for two days a week, do some CPD training and write, which she has been able to achieve.
Linda is passionate about counselling and her own and others personal growth and supporting people in their therapeutic journeys.  She works in an integrative way, as her counselling philosophy is that 'one model does not fit all.'
Although she threads the core conditions through all her work it is her belief that counselling is like building a house and sometimes the client may not be able to build their own house with their bare hands so may need some tools to help, therefore she may be a little more directive in her approach.
Her model of working depends on the client's characteristics and learning style, the presenting issue and the amount of time they have to work together.
Linda began her writing career in 2013 with a book she had been thinking about for quite some time.  It was a book about the 'masks we wear.'
She noticed that many people that she worked with, friends and family never felt able to be their true authentic selves. She discovered that we all wear masks at times (including her) trying to be who we felt that other people wanted us to be, that in time we begin to lose a sense of who we really are.
On recognising her own masks she began to take a risk to 'drop some of her masks' and become more authentic, more real.
She says that on doing this "more people respected and liked the 'real me' than those that liked the 'phoney me'.
So then her first book was born, helping people in their own personal journey of self-discovery, discovering what masks they wore, why they had them and how to let them go and be their authentic selves, subsequently becoming more energetic, motivated and free.
After the success of this book, she wrote two more self-help books, then 4 novels and a children's book.
She then went on to jointly write three children's books with her Grandchildren, followed by three counselling text books for students in training.
"I am no JK Rowling!" she says, "But my first book gave me the energy and motivation to be who I wanted to be, do what I wanted to do (within reason) and free me of any fears of rejection.  If it worked for me then I felt sure that it would work for others".
Linda believes there is a book in all of you, she believes that you can all reach your dreams if you free yourself of the cultural conditioning, other people's opinions, and inaccurate conclusions you drew as a kid that became your beliefs about who you are.  Being your true authentic self is about remembering who you were before the world got its hands on you!
Linda would like to wish you all good luck on your own individual journeys and encourage you to be your own individual self.
Her journey was and is a rewarding one; she hopes yours is too.