202 - Counselling LGBTQ Clients
Pacing Yourself in Counselling - Importance of Journaling
In Episode 202 of the Counselling Tutor Podcast, your hosts Rory Lees-Oakes and Ken Kelly discuss today's three topics:
'Counselling Foundations' – where today's focus lies in pacing yourself within your sessions.
'Focus on Self' – where Rory and Ken discuss the importance of journaling.
And finally 'Practice Matters', where today Rory is speaking to Chloe Foster about counselling LGBTQ clients and working inclusively in your practice.
Free Handout Download
The Four Rules of Therapeutic Pacing
Pacing Yourself in Counselling [starts in 1:26 mins]
Being able to control your pace is an important skill to have when in the therapy room. During this segment, Rory and Ken take you through the key things to remember when it comes to pacing yourself in counselling and helping your client to help themselves:
Keep your pace slightly behind the client, allowing yourself time to think before you intervene.
Remember the skill of silence – make sure the client is leading the session.
Trust that the client will find their own way when given the space and patience they require.
Recognise that change is a struggle, and you cannot do it for them.
Importance of Journaling [starts in 18:00 mins]
Get on-demand Certified CPD that is implementable in your practice
Counsellor CPD Library
Over 150 hours of on-demand CPD lectures to help you stay current with your CPD ethical requirements
Support, and be supported, by thousands of other counsellors as a member of the exclusive online community.
Access your learning anytime you want ... anywhere you choose ... using any device type — desktop or mobile.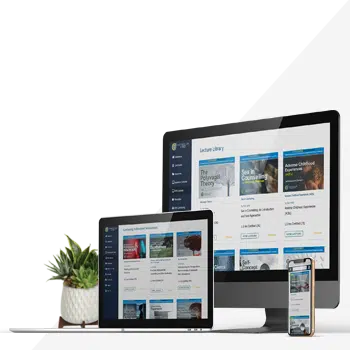 Keeping track of your own thoughts and feelings is an important step in your development. Understanding yourself above all else will help you to improve and ease any anxiety you may have.
In this week's 'Focus on Self', Rory and Ken discuss the benefits of journaling and the ways you can make journaling work for you:
Keeping observation of how you are and snippets of time allow you to see your own personal developments.
Allows you to shift any worries or concerns from the inside, to the outside.
Doesn't just have to be writing – can be in the form of a video or an audio note, even a painting.
Can serve as a useful learning aid.
If journaling feels like a chore, you can discover new methods that may work for you.
Counselling LGBTQ Clients [starts in 36:02 mins]
The inclusivity of the LGBTQ community may be something often tiptoed around for fear of making mistakes. But today's guest Chloe Foster speaks to Rory about the importance of this inclusion.
In this section on counselling LGBTQ clients, Chloe and Rory talk about how we can be inclusive in the therapy room more comfortably:
Aim to build confidence for the client to feel comfortable enough to open up about their sexual or gender identity.
Acknowledge and understand the fears and discomfort experienced by clients due to our heteronormative society.
Realise it starts with you. Know/explore yourself.
You don't have to know everything – having a general understanding and being able to build up from there is what's important.
Avoid making assumptions, both about your client and those that they mention.
Be confident that you can make these changes and learn.
Free Handout Download
The Four Rules of Therapeutic Pacing