266 – Anti-Oppressive Practice in Counselling
Moving to the Next Level in Your Counselling Journey – Can You Be Too Congruent?
In Episode 266 of the Counselling Tutor Podcast, your hosts Rory Lees-Oakes and Ken Kelly are back with this week's three topics:
Up first in 'Theory in Practice', we look at moving to the next level in your counselling journey.
Then in 'Practice Today', Rory and Ken have an interesting discussion about whether you can be too congruent
And lastly in 'Practice Matters', Rory speaks with Mamood Ahmad about anti-oppressive practice in counselling.
Moving to the Next Level in Your Counselling Journey [starts at 02:25 mins]
This segment of the Counselling Tutor Podcast is sponsored by
WebHealer.net
WebHealer are the go-to provider of websites for private practitioners

in the UK.

Established over 20 years, WebHealer offers a

non-technical and fully supported service

to help therapists grow their private practice.
Just one customer from your website each year pays for their service.
Go to WebHealer.net and use coupon CT100 for £100 off their "Do it for me" service.
Taking the next step in your counselling journey can be a scary thing, but in this section Rory and Ken break down some of the realities of this journey, and offer things for you to think about:
As you move up in your training, the difficulty will increase.
Think about what started you on this journey, did you want to make a difference?
If the why is strong, the how becomes easier.
When you feel yourself getting stressed or panicked – go back to your why.
Training will take up a lot of your time.
Your personal development might impact on your personal relationships.
There will be the academic side and the practice side – there will be a lot going on.
It can be done – many have done it before you.
Hold on to your why – it needs to be strong enough to not need feedback and thanks.
What is the route you want to take?
The skills you learn are transferable – you can put them to good use in other occupations and just life in general.
Theory to Practice is sponsored by
Counselling Skills Academy
Learn counselling techniques by seeing counselling skills used in real sessions by qualified therapists.
Real sessions – real-life presentations – real skills.
Can You Be Too Congruent? [starts at 18:57 mins]
In this section, Rory and Ken discuss the difficulty of knowing how far you can go with your congruence.
The main points include:
There is a fine line between congruence and being rude.
Everything you do should always be in service of the client.
What 'volume' is your congruence at – it's about knowing when you can turn it up.
It's about timing and knowing your client.
Being congruent in an empathic way – intertwining it with the core conditions.
Ask yourself who is this client? What is your relationship with them and where is the boundary of that relationship?
Get on-demand Certified CPD that is implementable in your practice
Counsellor CPD Library
Over 150 hours of on-demand CPD lectures to help you stay current with your CPD ethical requirements
Support, and be supported, by thousands of other counsellors as a member of the exclusive online community.
Access your learning anytime you want ... anywhere you choose ... using any device type — desktop or mobile.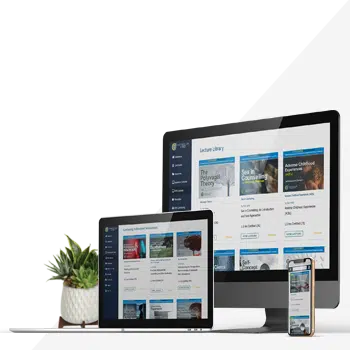 Anti-Oppressive Practice in Counselling [starts at 31:55 mins]
In this week's 'Practice Matters', Rory speaks with Mamood Ahmad on introducing difference, diversity, and inclusion using anti-oppressive practice foundations.
The key points of this discussion on anti-oppressive practice in counselling include:
Thinking about the wider social context of your client and how this affects them.
Allowing, and providing a safe space for people to talk about social problems and what they feel about that.
Part of working towards an anti-oppressive practice in counselling is being conscious of the power dynamic in your relationship with the client.
Can you talk about these things comfortably? Do you experience any anxiety or discomfort?
Thinking about and being aware of lived experience.
Realising that your world view isn't the only one.
Being open, willing to fix things, willing to learn.
Have heart and humility.
Consider internalised oppression/discrimination – feelings of inferiority.
Systemic thinking - being aware of bias and where it comes from.
The National Counselling and Psychotherapy Society is proud to sponsor Practice Matters.
NCPS (formerly NCS) are really excited to have launched their Children and Young People Therapist Register for counsellors working with the younger age group.
Free Handout Download
Moving Up to the Next Level Checklist