239 - Carl Rogers' Fully Functioning Person
Getting the Best from Directory Listings - Breathwork for Counsellors
In Episode 239 of the Counselling Tutor Podcast, your hosts Rory Lees-Oakes and Ken Kelly take us through this week's three topics:
Firstly, in 'Theory in Practice' we look at the fully functioning person according to Carl Rogers.
Then in 'Practice Partner', Rory and Ken look at ways to get the best from a directory listing.
Lastly in 'Practice Matters', Rory speaks with Barbara Pidgeon about breathwork for counsellors.
Carl Rogers' Fully Functioning Person [starts at 02:54 mins]
This episode of Counselling Tutor Podcast is sponsored by
WebHealer.net
WebHealer are the go-to provider of websites for private practitioners

in the UK.

Established over 20 years, WebHealer offers a

non-technical and fully supported service

to help therapists grow their private practice.
Just one customer from your website each year pays for their service.
Go to WebHealer.net and use coupon CT100 for £100 off their "Do it for me" service.
In this section, Rory and Ken discuss the term fully functioning person as used by Carl Rogers.
The key points of this discussion include:
The fully functioning person is someone who is better able to navigate the peaks and troughs of life.
The way life comes at this person won't change - but as a fully functioning person they are able to view things as a part of life, not as something personally directed against them.
According to Carl Rogers, a fully functioning person's emotions are less easily swayed – they can remain okay within a storm.
A client who is less fully functioning may project negativity into the therapy room.
Alternatively, a client who is more fully functioning may look through a frame of gratitude. This could indicate that they are nearing the end of their time with you.
A more fully functioning person will have an increased openness to experience – a motivation to gain experiences and try new things.
They will be better able to relinquish control of things and go with the flow; they will have trust in their own judgement.
Becoming a fully functioning person is a process and a way of being – it's about how you approach and take responsibility of life.
Theory to Practice is sponsored by
Counselling Skills Academy
Learn counselling techniques by seeing counselling skills used in real sessions by qualified therapists.
Real sessions – real-life presentations – real skills.
Getting the Best from Directory Listings [starts at 19:45 mins]
Delving deeper into what was mentioned in last week's 'Practice Partner', Rory and Ken look at how you might go about standing out in a directory listing.
The main points of this section are:
The AIDA model is something to consider when creating your listing:

Attention, Interest, Desire, and Action.

How will you stand out from everyone else?
Remember that you're not writing a CV or listing your attributes – you're starting a conversation with someone who is in pain and is looking for help – try using a conversational tone in your listing.
Use a picture that represents who the client will see e.g. if you have decided to grow a beard, update your picture to reflect that.
Your profile should be honest and well written.
When taking your picture consider things like background and lighting e.g. taking your picture outside will provide better lighting with less shadows.
Your background shouldn't be distracting – you are the focal point.
Crop your picture into a square before uploading it to avoid distortion.
Try not to be too smiley – your possible client is currently in pain, a simple and approachable look is a step towards starting the empathic relationship.
Get on-demand Certified CPD that is implementable in your practice
Counsellor CPD Library
Over 150 hours of on-demand CPD lectures to help you stay current with your CPD ethical requirements
Support, and be supported, by thousands of other counsellors as a member of the exclusive online community.
Access your learning anytime you want ... anywhere you choose ... using any device type — desktop or mobile.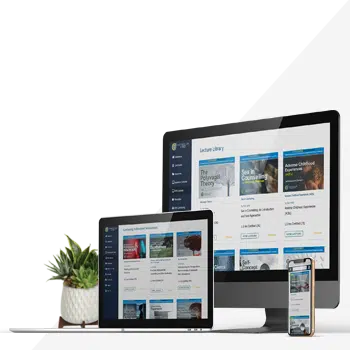 Breathwork for Counsellors [starts at 41:55 mins]
In this week's 'Practice Matters', Rory speaks with Barbara Pidgeon about the importance of breathwork.
The key points of this discussion include:
Breathing is a vital life force – you can go much longer without food and water than you can without breathing.
It affects every system in the body, including neurology.
When your breathing is erratic, your heart rate becomes erratic too.
When breathing heavily (during exercise for example), your body can't distinguish being chased by a threat and running for fun – it's up to you to regulate your breath.
Consciously thinking about your breathing brings back your awareness of self e.g. during dissociation.
You can take a moment to regulate your breath anytime, anywhere.
The National Counselling Society is proud to sponsor Practice Matters.
NCS are really excited to have launched their Children and Young People Therapist Register for counsellors working with the younger age group.
Free Handout Download
The Good Life and the Fully Functioning Person