220 – Choosing a Clinical Supervisor
Equality and Diversity in Counselling – Counselling Millennial Clients
In Episode 220 of the Counselling Tutor Podcast, your hosts Rory Lees-Oakes and Ken Kelly take us through this week's three topics:
In 'Counselling Foundations' Rory and Ken look at equality and diversity.
Then in 'Focus on Self', we'll be thinking about supervision and being sure you have the right clinical supervisor for you.
Lastly in 'Practice Matters', Rory speaks with Amy Launder about counselling millennial clients.
Equality and Diversity in Counselling [starts at 2:23 mins]
Counselling Foundations is sponsored by
Counselling Skills Academy
Learn counselling techniques by seeing counselling skills used in real sessions by qualified therapists.
Real sessions – real-life presentations – real skills.
Equality and diversity is an ever-changing subject that can be difficult to keep on top of, but it is vital to be aware of.
The key points of this discussion include:
The 2010 Equality Act, while important, isn't where your knowledge of equality and diversity should end.
Challenges your frame of reference – we are people of our time and will be faced with things we may not have considered before now, or that feel unfamiliar.
The importance of CPD - continuing your professional development as the name suggests.
Your core training, although important, is just facts that will require developing.
Ask questions to help you evolve.
Choosing a Clinical Supervisor [starts at 16:07 mins]
Get on-demand Certified CPD that is implementable in your practice
Counsellor CPD Library
Over 150 hours of on-demand CPD lectures to help you stay current with your CPD ethical requirements
Support, and be supported, by thousands of other counsellors as a member of the exclusive online community.
Access your learning anytime you want ... anywhere you choose ... using any device type — desktop or mobile.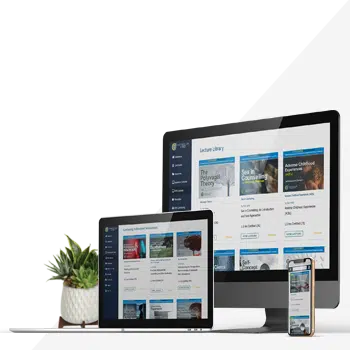 Clinical supervision is a vital aspect of your career as a counsellor and you want to make sure you're getting as much out of it as you possibly can.
The key things to think about are:
Choose your own clinical supervisor if you are able to – you're more likely to be honest and not hide clients if you're happy with your supervisor.
Consider choosing a supervisor that challenges you – helps you to grow and maybe suggests areas for CPD.
See who you find you connect with, have a pre-meeting with multiple supervisors and feel free to choose the one you feel suits you best.
Ask questions about how they might supervise you in certain situations.
When choosing a clinical supervisor, make sure they understand the modality you work under.
Counselling Millennial Clients [starts at 32:55 mins]
This week, Rory speaks with Amy Launder on counselling millennials, a term used to refer to people born between 1981-1995 (or some say up until 2000).
The important points of this discussion include:
Something commonly brought to therapy by millennials is trouble with decision-making – this is usually due to parents making decisions for them.
They might have been affected by events that influence how safe they feel (e.g. 9/11) as these events would've been well publicised.
Generational distress – lack of distress tolerance, struggle to deal with boredom, want 'quick fixes' for their problems.
Be aware that this does include a degree of stereotyping, and millennials do have a wider field than others (some millennials may even have millennial parents for example).
Some of the languages they use may be different – 'talking to someone' doesn't necessarily mean face-to-face anymore due to technology.
Boundaries may be harder to establish with millennial clients – they may overshare or message you outside of session hours. A way to deal with this would be to show them they've been heard, but make them aware they need to hold onto it until their next session.
Free Handout Download
Equality and Diversity in Counselling