240 – Counselling Clients with Body Dysmorphia
Maslow's Hierarchy of Needs – How to Make Your Counselling Directory Listing Stand Out
In Episode 240 of the Counselling Tutor Podcast, your hosts Rory Lees-Oakes and Ken Kelly are back with this week's three topics:
Starting with 'Theory in Practice', we look at Maslow's hierarchy of needs.
Then in 'Practice Partner' we pick up from last week's discussion about directory listings, and how you can make yourself stand out.
And lastly in 'Practice Matters', Rory speaks with a Counselling Tutor favourite, Amy Launder, on counselling clients with body dysmorphia and negative body image.
Maslow's Hierarchy of Needs [starts at 02:44 mins]
This segment of the Counselling Tutor Podcast is sponsored by
WebHealer.net
WebHealer are the go-to provider of websites for private practitioners

in the UK.

Established over 20 years, WebHealer offers a

non-technical and fully supported service

to help therapists grow their private practice.
Just one customer from your website each year pays for their service.
Go to WebHealer.net and use coupon CT100 for £100 off their "Do it for me" service.
Maslow's hierarchy of needs can be a key feature in thinking about how to work with a client, the main things to think about when putting this theory into practice are:
Maslow's pyramid of needs:

At the bottom, there is survival (breathing, food, water etc.)
Then there is safety (security, employment, housing)
Love and belonging (having friends, etc.)
Esteem (feeling connected to the world)
And at the top, self-actualisation (believing you can do whatever you want to do)

If a client is struggling with something at the bottom of the pyramid, such as feeding themselves or paying their bills, they won't be able progress in terms of the issue they have come to therapy with e.g. grief.
It is important to meet the client where they are, in their circumstances. This will help you evaluate the order of what is dealt with. For example if a client is worrying about paying the bills, they can't afford the 'luxury' of grief.
Another way this may apply in the therapy room is through safety. Can the client feel safe and secure in your sessions?
Theory to Practice is sponsored by
Counselling Skills Academy
Learn counselling techniques by seeing counselling skills used in real sessions by qualified therapists.
Real sessions – real-life presentations – real skills.
How to Make Your Counselling Directory Listing Stand Out [starts at 18:58 mins]
Following on from last week's discussion on directories, Rory and Ken talk more about what you should think about when it comes to writing your listing.
The key points of this discussion are:
In order to make your headline engaging – you're going to want to recognise the client. What is it that you can do for the client?
If you specialise in a certain area, you may want to include this in your headline. Although it may narrow down your clients, it also narrows down your competition for a client that is looking for something specific.
Think about who you want your client to be - talk in your listing as if you're talking to them.
Consider what the client is asking for.
CTA – a call to action. Let the client know how they can get in touch with you and continue the conversation.
Read it back, read it aloud, ask for feedback from a colleague – is it really written in your voice? Is this what you want your client to hear?
Get on-demand Certified CPD that is implementable in your practice
Counsellor CPD Library
Over 150 hours of on-demand CPD lectures to help you stay current with your CPD ethical requirements
Support, and be supported, by thousands of other counsellors as a member of the exclusive online community.
Access your learning anytime you want ... anywhere you choose ... using any device type — desktop or mobile.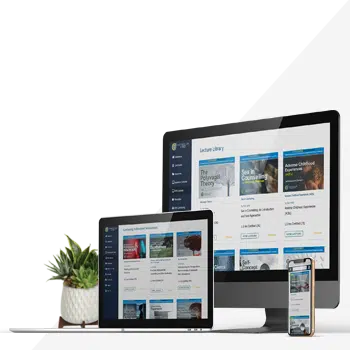 Counselling Clients with Body Dysmorphia [starts at 41:51 mins]
In this week's 'Practice Matters', Rory speaks with Amy Launder about working with body dysmorphia in the therapy room.
The key points of this discussion include:
Body dysmorphia is something diagnosable.
It is when a person has a perceived flaw about themselves – be it something visible, or something that only the client sees/feels.
A person may go to extreme length to try and fix this flaw and it can evoke extreme behaviours e.g. plastic surgery, self-harm.
When counselling clients struggling with body dysmorphia you may begin to gently question when these thoughts started and whose voice it is telling them this flaw exists.
It is important that this is gentle exploration with the client, not against. Be curious, but try not to push too hard.
The client may need CBT, alongside medication.
When counselling clients with body dysmorphia, note that they may need multiple professionals involved, including a GP.
Family members may also need to be involved.
The National Counselling Society is proud to sponsor Practice Matters.
NCS are really excited to have launched their Children and Young People Therapist Register for counsellors working with the younger age group.
Free Handout Download
Abraham Maslow - History and Overview