203 - Counselling Clients with Sex Addiction
Importance of Ethics in Counselling - Knowing your Attachment Style
In Episode 203 of the Counselling Tutor Podcast, Rory Lees-Oakes and Ken Kelly discuss this week's three segments:
'Counselling Foundations' – where we look at why ethics are important.
'Focus on Self' – where we look at knowing your attachment style.
And finally in today's 'Practice Matters', Rory speaks with Karen Lawrence about counselling clients with sex addiction.
Free Handout Download
What is the Role of an Ethical Body?
Importance of Ethics in Counselling [starts at 1:33 mins]
The very basics of ethics can be boiled down to doing the right thing, but during this section, Rory and Ken will discuss in greater depth the importance of having an ethical framework.
The key topics discussed include:
Making sure everything you do is in service of the client.
Outlining your boundaries.
Recognising that ethics exist to mitigate and monitor risk.
Ethics are an important method of standardisation.
Consider the possibility of making your ethics known to the client.
Ensure you're familiar with the correct ethical conduct.
Knowing Your Attachment Style [starts at 16:40 mins]
Get on-demand Certified CPD that is implementable in your practice
Counsellor CPD Library
Over 150 hours of on-demand CPD lectures to help you stay current with your CPD ethical requirements
Support, and be supported, by thousands of other counsellors as a member of the exclusive online community.
Access your learning anytime you want ... anywhere you choose ... using any device type — desktop or mobile.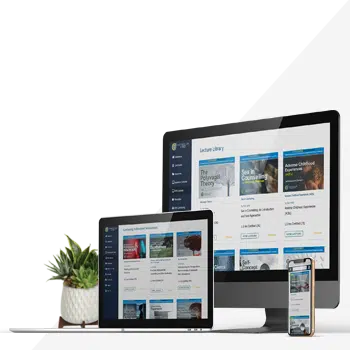 Attachment styles are the different ways in which we as individuals trust others. In today's podcast, Rory and Ken discuss the different attachment styles and the importance of being aware of your own attachment style.
The key points include:
Recognising that it's a subconscious process.
The importance of knowing your own attachment style – the process being 'seen' may take away some of its power.
The 5 different attachment styles and what they mean for the individual's relationships with others.
Links to the Coventry Grid:
Counselling Clients with Sex Addiction [starts at 30:58 mins]
Rory speaks with Karen Lawrence who shares her knowledge on recognising those with a sex/pornography addiction and the key aspects of supporting these clients in therapy:
Using the 4 criteria of addiction to make an assessment on your client.
Shame silences people – be mindful of your client and use appropriate questions to progress the conversation.
Remember that the client can only go as far as the counsellor is willing to go.
Sex and pornography addiction can also isolate people and disrupt their everyday lives, not just alcohol or drug addictions.
Free Handout Download
What is the Role of an Ethical Body?