196 - Importance of Self-Care in Supervision
Interview with a Student – Goals in Therapy
In Episode 196 of the Counselling Tutor Podcast – the last of this season, prior to the summer break – presenter Rory Lees-Oakes interviews student Ruth Watson in 'Student Check-In'. 'Focus on Supervision' then sees Rory and Ken Kelly looking at self-care in supervision. Finally, Rory talks with Professor Mick Cooper about using goals in therapy.
Interview with a Student (starts at 4.05 mins)
Rory talks with student Ruth Watson about her experience of counselling training.
Ruth explains:
where she is based and is studying
her training journey, from a fast-track level 2 qualification to a CPCAB level 4 diploma
her experience of having a baby during her training
impact of the COVID-19 pandemic
importance of the training journey, personal transformation and knowledge gained
how Ruth feels she has changed during training
the impact of her training on her partner, family and friends
challenges of combining counselling training with full-time work
what has kept her going during training
why she chose the profession of counselling and psychotherapy
Ruth's key piece of advice, if she could speak to her past self before beginning counselling training, would be not to overthink it: if taking the course feels instinctively right to you, then trust the process and go with it.
Importance of Self-Care in Supervision (starts at 20.25 mins)
Get on-demand Certified CPD that is implementable in your practice
Counsellor CPD Library
Over 150 hours of on-demand CPD lectures to help you stay current with your CPD ethical requirements
Support, and be supported, by thousands of other counsellors as a member of the exclusive online community.
Access your learning anytime you want ... anywhere you choose ... using any device type — desktop or mobile.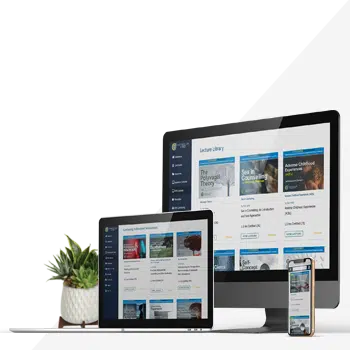 As a clinical supervisor, there is a responsibility to look at your supervisees in practice and to ensure that they are practising good self-care. Rory recounts a personal example of how he managed his practice in collaboration with his supervisor during a difficult period personally.
Ken highlights the difference between seen personal difficulties (such as when a supervisee has experienced a bereavement) and unseen ones – such as burnout, which can emerge very suddenly and with little or no warning. It is therefore important for supervisors to monitor how 'heavy' their supervisees' workloads are, and to check how they are feeling in response.
Ken and Rory illustrate their discussion with examples from their own practice. Ken also draws listeners' attention to episode 192 of the Counselling Tutor Podcast, which covers the supervision triangle, including the restorative aspect, which supports the supervisee to look after themselves in a way that fosters their own wellbeing and personal development.
In the free handout available here, you can read a case study regarding supervisee self-care. As Rory sums up, self-care is an ethical imperative for all practitioners of counselling and psychotherapy: if you are not taking good care of yourself, you can't provide the best-quality therapy to your clients.
Also, Counselling Tutor has recently developed an Advanced Certificate in Counselling Supervision. This allows practitioners with a minimum of one year's post-qualification experience to gain the competence and training to offer both face-to-face and online counselling supervision, in line with evidence-based practice.
The course is mapped to the supervision competences set by the Association for Counselling & Therapy Online (ACTO), British Association for Counselling and Psychotherapy (BACP) and National Counselling Society (NCS).
While the course is currently sold out, new dates will be released in August 2021; please visit our website if you would like to add your name to our waiting list. You will then be sent a priority email when the new dates are available.
Goals in Therapy (starts at 34.00 mins)
Rory speaks with Professor Mick Cooper – researcher and pioneer in the field of counselling and psychotherapy – about goals in therapy – a topic on which Mick has recorded a lecture for Counsellor CPD, our online CPD library containing hundreds of hours of on-demand CPD lectures, training and resources to support your professional development.
Mick talks about various aspects of this topic, including:
the origin of the idea of goals in therapy in existential theory
how humans, being future-oriented, naturally set goals
the connection between goal-setting and social justice
importance of client choice in goal-setting
alternative terms for 'goals'
benefits to clients of goal-setting
In Mick's lecture, you can hear more about the benefits, limitations and challenges of using goals in therapy – as well as the principles of working well with goals, and tools for monitoring and tracking goals.
Free Handout Download
Case Study: Supervisee Self-Care