Attachment Theory – The Four Stages of Competence
In Episode 228 of the Counselling Tutor Podcast, your hosts Rory Lees-Oakes and Ken Kelly are back with this week's 3 topics:
In 'Counselling Foundations', Rory and Ken discuss attachment theory and the importance of recognising your own attachment style.
Then in 'Focus on Self', we'll look at the four stages of competence.
And lastly in 'Practice Matters', Rory speaks with Rachel Eastop and Moira Hood on inner child work.
Attachment Theory [starts at 02:06 mins]
Counselling Foundations is sponsored by
Counselling Skills Academy
Learn counselling techniques by seeing counselling skills used in real sessions by qualified therapists.
Real sessions – real-life presentations – real skills.
Attachment theory looks at how we create attachments with parents and caregivers as children, and what affect this has on our ability to form attachments in the future.
The key points of this discussion include:
The therapeutic relationship is still a relationship, and both your own and the client's attachment styles will have an impact.
A consequence of certain attachment styles is a lack of trust – this may make a client more reluctant to work with you, or reluctant to seek out counselling in the first place.
Try identifying your own attachment style, as this will affect how you work with clients.
It's possible to alter the way you attach through therapy.
A traumatic event could alter your attachment style at any age.
The Four Stages of Competence [starts at 13:32 mins]
Get on-demand Certified CPD that is implementable in your practice
Counsellor CPD Library
Over 150 hours of on-demand CPD lectures to help you stay current with your CPD ethical requirements
Support, and be supported, by thousands of other counsellors as a member of the exclusive online community.
Access your learning anytime you want ... anywhere you choose ... using any device type — desktop or mobile.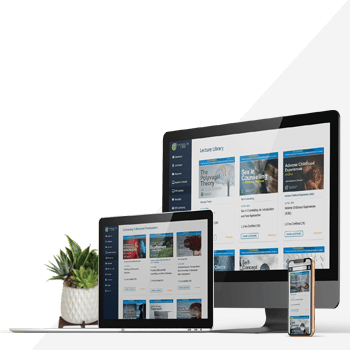 The four stages of competence is a process that we all go through whenever we begin to do something unfamiliar to us.
The four stages include:

Unconscious incompetence – when you are unaware of your incompetence.
Conscious incompetence – acknowledging that you're incompetent.
Conscious competence – with focus and concentration, you are competent.
Unconscious competence – it takes little to no thought/focus for you to be competent.

The four stages of competence are a natural process – when trying to do something new you should be kind to yourself, you won't master something instantly.
Reflection – reflect on how you could approach it differently instead of beating yourself up.
Inner Child Work [starts at 26:00 mins]
The National Counselling Society is proud to sponsor Practice Matters.
NCS are really excited to have launched their Children and Young People Therapist Register for counsellors working with the younger age group.
In this week's 'Practice Matters', Rory speaks with Rachel and Moira on inner child work.
The main points of this interview include:
Your inner child represents your early childhood experiences.
The inner child has a voice, memories and emotions – these experiences (usually traumatic) from early childhood rise to the surface in adult life.
It is likely to break through during times of stress and anxiety.
Your inner child represents a part of you that needs to be heard, and an issue that needs to be resolved.
A method sometimes used in inner child work is respectful reparenting – standing in a maternal or paternal gap with the intention of helping the adult client to parent their own inner child.
Start to give the inner child their place – not ignoring or pushing away that inner child.
You have to move backwards before you can move forwards.
Be sure to attend to your own inner child if you've experienced childhood trauma.
Free Handout Download
What is Your Attachment Style?