Preparing for Your Research Project - Building Your Ethical Framework into Your Supervision
In Episode 260 of the Counselling Tutor Podcast, your hosts Rory Lees-Oakes and Ken Kelly take us through this week's three topics:
Firstly in 'Theory in Practice', Rory and Ken go through some things to think about when preparing for a research project.
Then in 'Practice Today', we look at building your ethical framework into your supervision sessions.
And lastly in 'Practice Matters', Rory speaks with Kate Mahoney from the National Counselling Society (soon to be the National Counselling and Psychotherapy Society) on the NCS accreditation and course recognition process.
Preparing for Your Research Project [starts at 02:30 mins]
This episode of Counselling Tutor Podcast is sponsored by
WebHealer.net
WebHealer are the go-to provider of websites for private practitioners

in the UK.

Established over 20 years, WebHealer offers a

non-technical and fully supported service

to help therapists grow their private practice.
Just one customer from your website each year pays for their service.
Go to WebHealer.net and use coupon CT100 for £100 off their "Do it for me" service.
When it comes to your counselling training, you will be required to do a research project at some point – listen as Rory and Ken go through some things you may want to consider when approaching research:
Make sure you choose an area where you can find data points – ensure you will be able to cite existing data as evidence to support your opinion/argument.
Your research may open new doors away from your original hypothesis, and this is okay. It's good to be able to develop and discover during your research.
You will need to provide both qualitative and quantitative research – evidence of both experience and numbers.
Peer reviews – allow other people to read over your research with fresh eyes, they may be able to poke holes in your argument or identify areas you need to revisit.
Research is what helps to make you more open-minded – this is a quality much needed in this profession.
Research indicates where funding goes – having the skill to understand research may help when it comes to finding employment.
Theory to Practice is sponsored by
Counselling Skills Academy
Learn counselling techniques by seeing counselling skills used in real sessions by qualified therapists.
Real sessions – real-life presentations – real skills.
Building Your Ethical Framework into Your Supervision [starts at 20:56 mins]
It's important that you understand your ethical framework and by bringing it to supervision and discussing it, you will help yourself and your practice.
Some of the key points of this section include:
It's important to build your ethical framework into your decision making instead of using it as an after thought.
Your ethical framework is a valid subject of discussion in supervision – it's not there to only talk about your clients.
Knowing your ethical framework will help with tricky situations and making difficult decisions.
Don't let your ethical framework be something that you only go to when something goes wrong.
Every action you take with a client as a therapist has an ethical aspect.
Get on-demand Certified CPD that is implementable in your practice
Counsellor CPD Library
Over 150 hours of on-demand CPD lectures to help you stay current with your CPD ethical requirements
Support, and be supported, by thousands of other counsellors as a member of the exclusive online community.
Access your learning anytime you want ... anywhere you choose ... using any device type — desktop or mobile.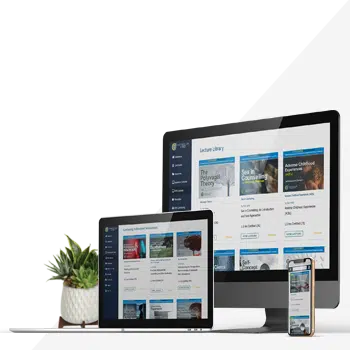 NCS Accreditation and Course Recognition [starts at 32:39 mins]
In this week's 'Practice Matters', listen as Rory speaks with Kate Mahoney, Head of Training Services and Professional Standards at the NCS (soon to be NCPS).
The key points of this discussion on NCS accreditation include:
The NCS aims to thoroughly reaccredit their services every 5yrs, with general checks happening annually.
Accreditation ensures that everyone is on the same page when it comes to meeting standards and criteria.
It's simply training with a 'stamp of approval'.
Includes blended learning – online training mixed with face-to-face contact.
However, it's still key that core training does have that face-to-face contact and support so that it's not 100% online.
There are some benefits available when choosing an NCS accredited course such as discounted books, access to reduced fee supervision, etc.
Doing an accredited training course will help with getting yourself on an accredited register after you graduate.
If you're unsure whether a course meets the criteria, it should have a minimum of 300 hours of guided learning – that could either be just in person, or blended with real-time online lessons (e.g. Zoom).
You should have access to support and feedback from an experienced counsellor/tutor.
The course you do doesn't have to be an NCS accredited course to get on the NCS accredited register, it will just take more time and require some extra details about your training while the NCS look into and accredit it.
The National Counselling Society is proud to sponsor Practice Matters.
NCS are really excited to have launched their Children and Young People Therapist Register for counsellors working with the younger age group.
Free Handout Download
Guide to Small-Scale Research Projects