191 - Online Supervision Training for Counsellors
Placement Interview Questions – Life Transitions
Episode 191 of the Counselling Tutor Podcast opens with 'Student Check-In' – in which presenters Rory Lees-Oakes and Ken Kelly talk about placement interviews. Next – in the final instalment of 'Digital Counselling Revolution' – Ken and Rory talk about online supervision training for counsellors. Last, in 'Practice Matters', Rory talks to the counsellor and trainer Emma Chapman about working with clients on life transitions.
Placement Interview Questions (starts at 1.10 mins)
As we reach the time of year when many counselling students are preparing to move into placements, the issue of what to expect at placement interviews is uppermost in many listeners' minds – as evidenced by how frequently it is talked about in the Counselling Tutor Facebook group. If you aren't already a member, do come along and join over 37,000 students, qualified practitioners, tutors and supervisors interested in the world of counselling and psychotherapy.
Ken and Rory talk about this important topic, including:
what placement agencies are looking for in trainee counsellors
what you can do to prepare for placement interviews
how to research agencies and the areas of counselling they cover
areas to be aware of when attending placement interviews
importance of online experience and training in the current climate
how to show congruence in your interview
questions for you to ask the agency
You can download a handout on this topic, 'Questions at a Placement interview', here.
Online Supervision Training for Counsellors (starts at 16.05 mins)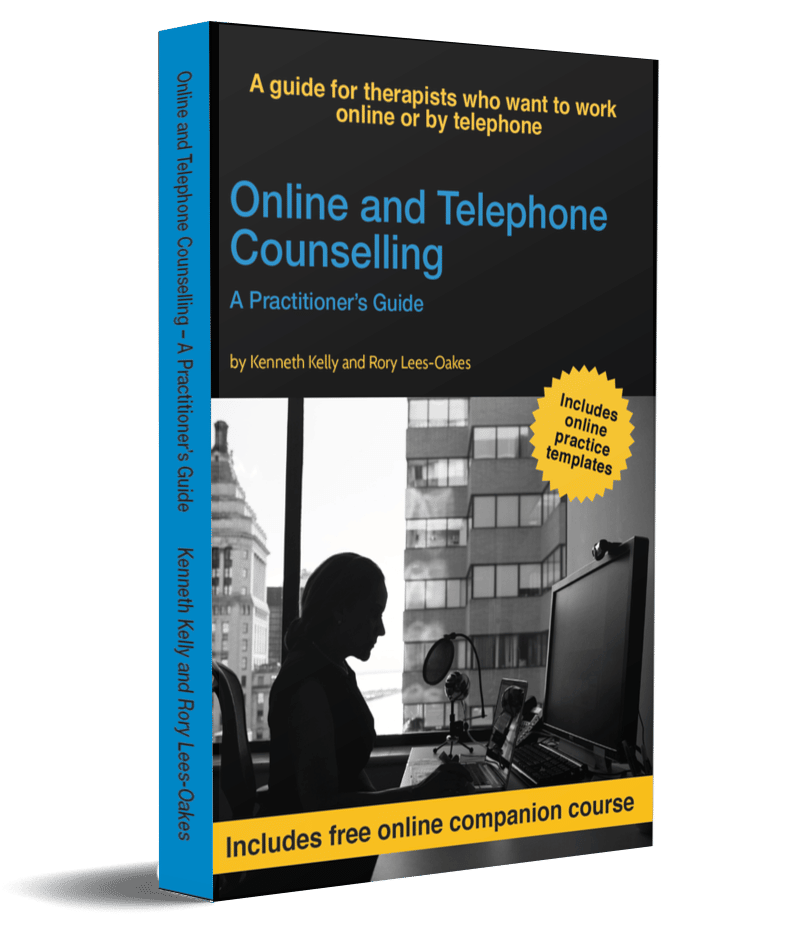 BESTSELLER
Online & Telephone Counselling Book
Available in Paperback and Kindle
Includes FREE COMPANION COURSE that you can do online to underpin and strengthen your learning
If you are already a qualified supervisor, do you need any additional training to be able to supervise counsellors who are working online? Ken and Rory's answer is a resounding 'Yes!' from a professional and ethical standpoint.
There are psychological processes and a number of practical considerations that you need to be aware of when counselling online or supervising others' online counselling work.
Indeed, the Association for Counselling & Therapy Online (ACTO) advises that before beginning to supervise online counsellors, clinical supervisors should have experienced themselves of counselling online, and have completed online supervision training for counsellors.
Currently, it seems that there are many counsellors working online and not many supervisors qualified to support them. Becoming skilled in this important area of clinical supervision may therefore represent an opportunity to develop your practice.
Counselling Tutor has been working hard over the last year – led on this project by Rory – to develop a level 6 certificate in online supervision. This will allow:
qualified counsellors to upgrade to online working
counsellors who are ready to train as supervisors to do so with a specialisation in online working.
The course is mapped to the supervision competencies set by ACTO, the British Association for Counselling and Psychotherapy (BACP) and National Counselling Society (NCS). You can read more about it on the Counselling Tutor website.
From the next episode, supervision will be the theme for this slot of the Counselling Tutor Podcast.
Life Transitions (starts at 28.45 mins)
Rory talks with Emma Chapman – who contributes regularly to Counsellor CPD, our online CPD library – about working with clients who are processing life transitions. These are a theme that occurs frequently in counselling.
Emma explains:
why it is important for counsellors to understand life transitions
major transitions are seen in therapy, including those relating to life stages, relationships and work
expected and unexpected life transitions
expectations and narratives of others regarding life transitions
how to work with life transitions
gender differences in life transitions
To hear more on this important topic, why not watch Emma's full lecture?
Free Handout Download
Questions at a Placement Interview