217 - Radical Empathy in Counselling
Planning Your CPD as a Counsellor - Bereavement Due to COVID-19
In episode 217 of the Counselling Tutor Podcast, your hosts Rory Lees-Oakes and Ken Kelly are back discussing three more topics:
In this week's 'Counselling Foundations', we'll look at radical empathy.
Next in 'Focus on Self', Rory and Ken discuss how to plan your CPD.
And lastly, Rory speaks with Dr. John Wilson on bereavement due to COVID-19.
Radical Empathy in Counselling [starts at 1:56 mins]
Radical empathy is a required skill for counselling clients that don't share your values or that you could find incredibly challenging to empathise with.
The key discussions in this section include:
To cultivate radical empathy when counselling, make sure you're pushing aside prejudices.
This is an advanced form of empathy - it will be difficult.
Treat it carefully, make sure you're qualified and have good supervision.
Look past who they are and what they've done to recognise them as a fellow human being.
Planning Your CPD as a Counsellor [starts at 19:00 mins]
Get on-demand Certified CPD that is implementable in your practice
Counsellor CPD Library
Over 150 hours of on-demand CPD lectures to help you stay current with your CPD ethical requirements
Support, and be supported, by thousands of other counsellors as a member of the exclusive online community.
Access your learning anytime you want ... anywhere you choose ... using any device type — desktop or mobile.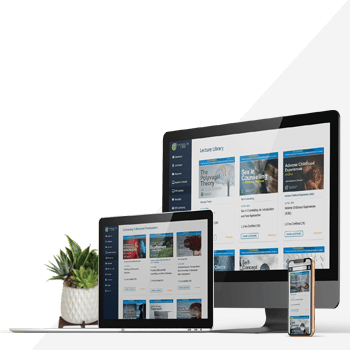 CPD is an essential part of your journey as a counsellor; improving yourself and broadening your knowledge will serve as a benefit in your career.
The main points of this segment include:
You're learning and bettering yourself for your clients.
It is the best way you can serve your client.
The more you learn about your practice, the more you will learn about yourself.
You can talk with your supervisor and ask them about any recommendations they may have for CPD that will help you to improve.
Bereavement Due to COVID-19 [starts at 35:43 mins]
In this week's 'Practice Matters', Rory speaks with Dr. John Wilson on bereavement caused by COVID:
COVID bereavement has certain differences from regular bereavement such as greater levels of trauma, feelings of guilt and difficulties in making sense of their loss.
Clients will often suffer from rumination – thoughts going round and round as they try to make sense of something.
You will help the client to create a new relationship with their deceased loved one.
Bereavement counselling takes time and patience.
All grief is unique and individual.