209 - Working as a School Counsellor
Building a Therapeutic Relationship – Counselling through Personal Adversity
In Episode 209 of the Counselling Tutor Podcast, Rory Lees-Oakes and Ken Kelly discuss this week's three topics:
In 'Counselling Foundations' this week, Rory and Ken look at the therapeutic relationship.
Next in 'Focus on Self', we look at counselling through your own adversity.
And finally, in 'Practice Matters', Rory speaks with Caroline Peacock about working as a school counsellor with children and young people.
Building a Therapeutic Relationship [starts in 1:37 mins]
Your relationship with a client can be the backbone of your sessions, and in this section, Rory and Ken discuss the key things to remember when building this therapeutic relationship:
Establishing solid boundaries – will allow you to be your best self in the therapy room.
Being present, actively listening and ensuring you're not tuning out.
Managing transference.
Recognising that the relationship can breakdown and being able to repair it.
Being careful of self-disclosure and radical empathy.
Counselling through Personal Adversity [starts in 20:15 mins]
Get on-demand Certified CPD that is implementable in your practice
Counsellor CPD Library
Over 150 hours of on-demand CPD lectures to help you stay current with your CPD ethical requirements
Support, and be supported, by thousands of other counsellors as a member of the exclusive online community.
Access your learning anytime you want ... anywhere you choose ... using any device type — desktop or mobile.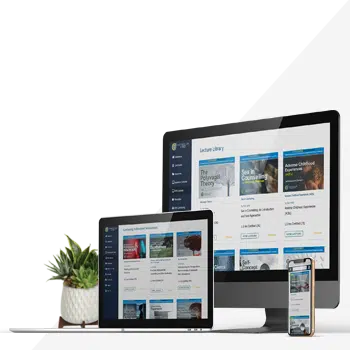 In order to be in the best service of the client, you yourself should be in the best condition you can. In this section, Rory and Ken share their own personal experiences to help with what you can do when counselling through your own adversity:
Ask yourself how it is impacting you, are you able to bracket it off when with a client?
How it is dealt with will all depend on you—it is something that differs for each individual.
Discuss it with your supervisor in order to decide what is best for you going forward.
Working as a School Counsellor [starts in 33:17 mins]
This week, Rory speaks with Caroline Peacock, a school counsellor of 3 years, about how working with children and young people differs from working with adults in a school setting:
In general, children and young people can be more trusting, they will go with the energy of the room.
Gillick competence – rely on your own assessment, it will not always align with their biological age, it is all about how you feel they present.
School counselling requires an integrative approach with multiple skills.
Be present within the safe space you have created.
Set out boundaries.
After talking about it with the child, it is best to maintain strong communication with parents and carers.
Know and understand your own, and all attachment styles.
Free Handout Download
Therapeutic Relationship in Counselling