The Black-Hole Effect in Online Counselling
When offering e-therapy the counsellor needs to understand cyberpsychology concepts such as the black hole effect in counselling.
The term 'black-hole effect' in e-therapy was first coined by American psychologist John Suler in 1997 in his blog entry entitled 'The Black Hole of Cyberspace'.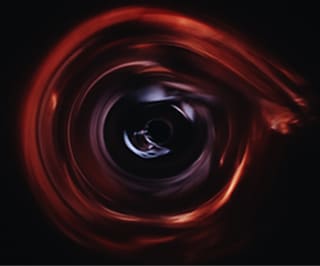 John Suler's black hole effect explained
We have all had the experience of losing contact with someone online such as sending an email or text, then waiting for a reply that does not come.
When you wait and wait, and nothing comes back, it can feel almost like your message was sucked into a black hole, never to be acknowledged or returned!
The black hole effect in counselling refers to the uncomfortable phenomenon of losing contact when counselling online and never knowing whether or not your message was received or not.
Free Handout Download
Black-Hole Effect in Online Counselling
Psychological Effects of Black Hole Effect
Not receiving a response can lead to uncertainty in the sender, which may produce all kinds of thoughts and questions, for example those suggested by Suler (1997):
Did the message get lost somewhere en route?
Should I resend it, or would that just annoy them, make them feel guilty or put pressure on them – or make me look like I'm overly eager?
Did the message actually arrive with them, but they haven't read it yet?
Maybe they're away on holiday.
Maybe they've got lots of emails and haven't had time to read mine yet.
Am I that unimportant to them, that they would read all those other messages before mine?
Maybe they're in trouble or hurt!
Maybe they did read it but haven't yet replied: why?
Don't I deserve a prompt reply? I'm busy too, you know!
Maybe they're mad at me: did I write something that would make them that angry?
Maybe they want to keep me sitting on the edge of my seat; maybe they're just toying with me. How dare they!
Did I forget to press 'Send'? I'd better check my outbox.
As you can see, all kinds of emotions lie behind these reactions: fear, sadness, isolation, resentment, frustration, irritation and self-doubt, to name just some.
Consequences of the Black-Hole Effect
Indeed, the black hole can play on our subconscious angst by denying us the feeling of empowerment or security. It may even stir up primitive fears of being left behind.
For clients, it can bring up fears of abandonment or despair, waiting for the counsellor to respond.
For counsellors, it can leave you second-guessing whether you have somehow said or done something 'wrong' – a feeling of being deskilled.
Cyberpsychology Concepts in Online Counselling
Therapists who work solely via the medium of text or email may be more susceptible to the black-hole effect.
A scenario where you are working online, then for some reason the client just 'disappears', never responds and is never heard from again can cause anxious feelings in the therapist.
This phenomenon can also manifest with telephone counselling, where the client abruptly ends or terminates therapy without notice.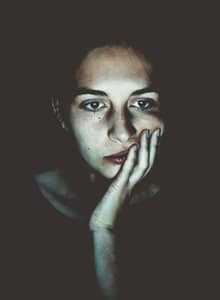 You may be able to prevent the problem by thorough contracting, in which you should agree a backup communication method in the event that the primary method fails.
Some clients may even be happy for you to have a family member's or friend's contact details as a backup.
If you assessed the person to be more likely to be at risk of harm to self, their sudden 'disappearance' may be even more concerning. Again, thorough contracting will ensure that you can, if you deem this justifiable in a particular situation, contact their GP or other relevant service.
For clients, [the black-hole effect] can bring up fears of abandonment or despair, waiting for the counsellor to respond. For counsellors, it can leave you second-guessing whether you have somehow said or done something 'wrong' – a feeling of being deskilled.
Self-Awareness and Self-Care in online counselling
Managing the black hole effect in online therapy requires good self-awareness in the counsellor; do consider personal therapy and/or journaling to work on these areas. If you notice these feelings in yourself, take them to supervision. it is also vital that the therapist have relevant training and an understanding of online counselling competencies.
If your existing supervisor doesn't have experience of – and qualification in online counselling, you may feel the need to find a new supervisor for your new practice.
Ideally, supervisors should have a working knowledge of medium-specific theories before supervising those who practise in this way. For example, a supervisor who doesn't work online themselves may be unfamiliar with the black-hole effect.
The black-hole effect is one cause of a one-sided ending, where the client unilaterally leaves therapy without any warning. This may be difficult for the therapist to process, as the finality may lead to feelings of resentment or loss.
One-sided endings can also impact the therapist's confidence as they may bring up feelings of inadequacy. Again, good personal development and support systems are necessary to process and learn from these feelings.
Free Handout Download
Black-Hole Effect in Online Counselling