Object Relations Theory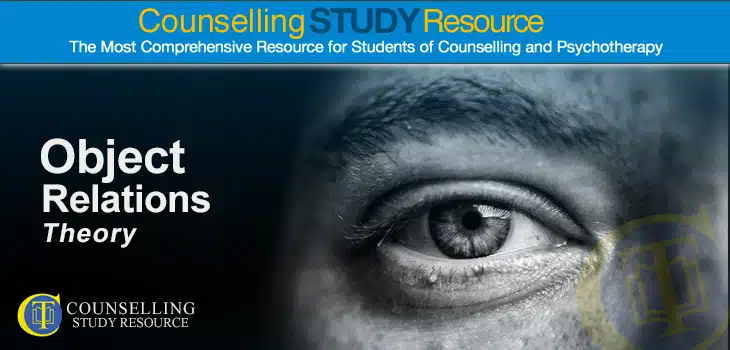 Feltham and Dryden (1993: 123) define 'object relations' as 'the relationships within a person's inner world and between this inner world of relationships and the external relationships with significant others, which are often then internalised'. They continue: 'The word "object" in psychoanalysis refers to a person or persons (as in "the object of her affections") and is used quite distinctly from its "objectifying" (dehumanising) sense.' Douglas (2005: 103) comments: 'Object relations is an unfortunate term for the way people relate to other people.'
Seligman (2006: 125) notes: 'The mother is usually the first internal object, but others evolve over time.' The object is not the other person themselves, but the 'internal mental structure that the infant forms through introjection'.
Origins of Object Relations Theory
As can be seen from the above quotation, object relations theory is part of the modality of psychoanalysis. It began with Sigmund Freud, who initially emphasised 'the instinctual (inner) drives towards the significance of needing or seeking relationships with other people, and the developmental stages and disturbances pertaining to this' (Feltham and Dryden, 1993: 123).
Key Names in the Development of Object Relations Theory
Object relations theory was further developed by Austrian-British psychoanalyst Melanie Klein, who also worked on the concept of 'part objects', describing 'an exaggerated preoccupation with certain body parts (e.g. breasts) or attributes of others and the resulting tendency not to relate to the whole person' (Feltham and Dryden, 1993: 130).
Another key figure in this theory was Scottish psychiatrist and psychoanalyst Ronald Fairbairn, who modified the work of Freud and Klein:
Fairbairn's object relations are more purely relational than Klein's in that real interactions rather than fantasy are afforded primary consideration. Despite his retention of traditional analytic terminology, Fairbairn was one of the first to give meaning to the object relational contention that an ego or true self develops outside the context of interpersonal relationships. (Cashdan, 1988: 12)
Other key names in the development of object relations theory include:
Donald Winnicott, a British paediatrician and child psychiatrist
Otto Kernberg, a German psychiatrist and psychoanalyst
John Bowlby, a British psychiatrist, psychologist and psychoanalyst.
Arlow (2005: 33) describes how object relations theory 'developed out of experience with so-called borderline and narcissistic personality disorders'.
How Objects Relations Theory is Used in Therapy
Freudian psychoanalysis forms the basis for object relations therapy. Work is typically long-term and involves intense analysis. There are different schools of thought on the detail of how object relations theory is used in therapy. For example, Seligman (2006: 126) refers to divisions into Freudian, Kleinian and Winnicottian approaches, and into British (focusing on transference and countertransference) and American approaches (focusing on ego functioning and adaptation).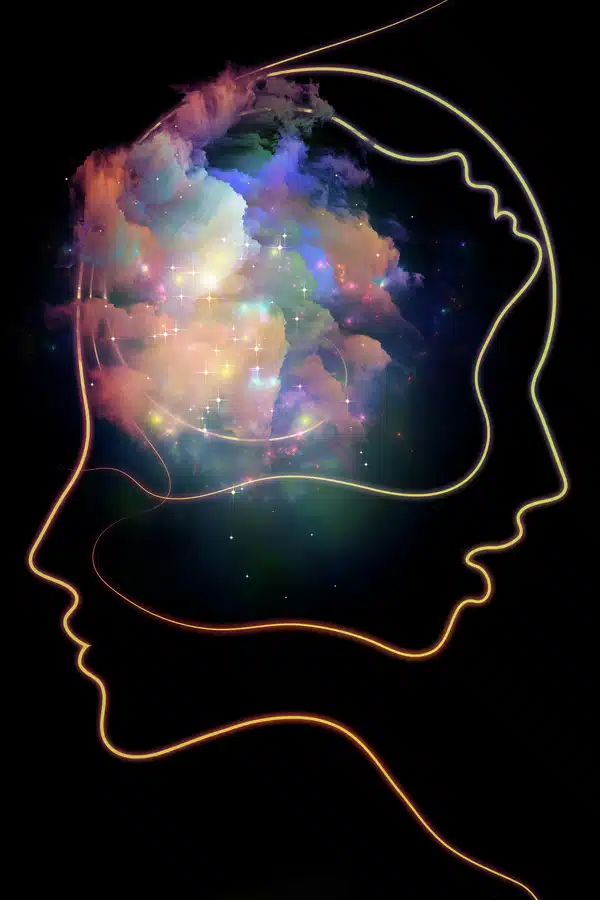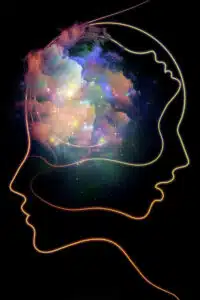 Object relations therapists explore clients' early childhood relationships (believing that these shape how they relate to others and situations in their adult lives); they also use their experiences of clients in the therapeutic relationship to gain information on clients' past experiences.
Common aspects of therapy include:
assessment, which is seen as vital for sound interpretations
therapeutic alliance, the importance of which is emphasised more by object relation therapists than by traditional psychoanalysts
countertransference, which describes 'the transference feelings and responses of the counsellor towards the client' (Feltham and Dryden, 1993: 42)
projective identification, which is 'the Kleinian concept that one may unconsciously project into others' aspects of one's own psyche' (Feltham and Dryden, 1993: 144)
resistance, which is seen as 'reflecting a rigid transference, growing out of the client's strong need for a particular type of object relationship' (Seligman, 2006: 127)
interpretation (by the therapist), including of transference, countertransference and projective identification.
References
Arlow J (2005) 'Psychoanalysis' in Corsini R and Wedding D (Eds.) Current Psychotherapies, Thomson Learning
Cashdan S (1988) Object relations therapy: Using the relationship, Norton
Douglas C (2005) 'Analytical Psychotherapy' in Corsini R and Wedding D (Eds.) Current Psychotherapies, Thomson Learning
Feltham C and Dryden W (1993) Dictionary of Counselling, Whurr Publishers
Seligman L (2006) Theories of Counseling and Psychotherapy: Systems, Strategies, and Skills, Pearson Prentice Hall