Ethics, Confidentiality and Practice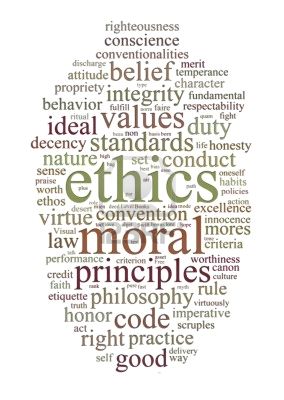 Over the last 30 years Counselling and Psychotherapy, have evolved from a a 'cottage industry' to an emerging profession where practitioners are held accountable for their actions.
Through the years a number of events have shaped the expectations of both professional bodies and the gentral public to how Counsellors and Psychotherapists manage areas such as confidentiality and how diffrent agencies share information , this is somtimes reffered to as a multi-discaplinary approach.

One event in question was the case in the United Kingdom of Victoria Climbie, a nine year old child who, in 2000 died as a consequence of being systematically abused by her Aunt and Uncle.
She had been seen by a number of professionals both in healthcare and educational settings before her death, who had noted her injuries and failed to act or contact other partner agencies to ascertain the cause of the injuries or to raise an alarm.

Her death shocked the nation and was widely reported in the media at the time, an inquiry in to the failings of the professionals involved in the case was chaired by Lord Lamming and paved the way for an upgrading of legislation known as the Children's Act which came in to law in 1989 and was revised as a consequence of this case in 2004.

The outcome of the enquiry was that agencies involved in healthcare work to an accord called the Caldecott principles, which allows professionals to share information, balancing confidentiality, the law and the agencies policy and procedures when making any decision regarding disclosure of information.

One of the areas of confusion for students is how to manage conflicting codes of practice.
In reality most therapist develops a contract with client which builds in all the legal ,ethical and agency requirements, the client can then make an informed decision on whether to proceed with therapy.