In this lecture, you will learn from counsellor and tutor Simon Heath about what ecotherapy is, and how to prepare for working outside with clients. At the end of the lecture, you will:
understand what ecotherapy is
be able to start/continue the process of reconnecting with nature and introducing nature into the therapeutic process
have an overview of the practicalities of working outside – walk-and-talk therapy.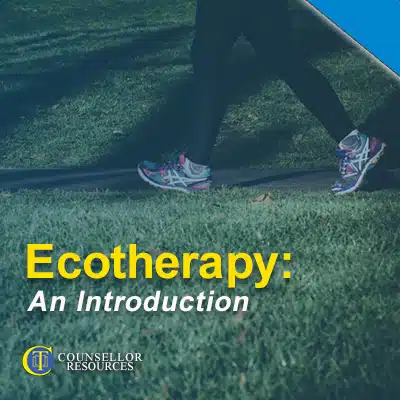 Watch this Lecture + Access Hundreds of Hours of CPD
Certified CPD for Qualified Counsellors
Hundreds of hours of on-demand CPD lectures to help you stay current with your CPD ethical requirements
Support, and be supported, by thousands of other counsellors as a member of the exclusive online community.
Access your learning anytime you want ... anywhere you choose ... using any device type — desktop or mobile.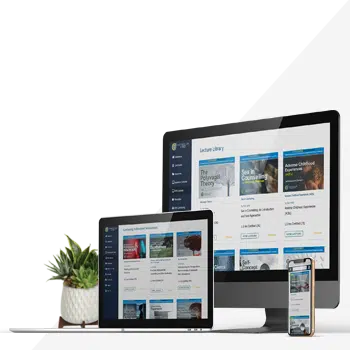 This lecture is relevant even if you are not currently in a position to practise walk-and-talk therapy yourself, as Simon looks at ways of bringing nature into your counselling room to support client growth.
Simon opens the lecture by explaining what ecotherapy is, and its origins in ecopsychology – before exploring the many forms that it can take, including individual, group-based and one-to-one sessions. He describes ecotherapy in the context of many people's disconnection from the other-than-human world, and the imbalance within us that this creates.
Ecotherapy proves a real opportunity to support people to reconnect with the world, and so to grow themselves. You will be encouraged to participate in exercises to experience the benefits of connecting with nature for yourself.
Ecotherapy in the context of counselling and psychotherapy is often known known as 'walk-and-talk' therapy. Simon runs through:
client suitability for outdoor working
contracting for walk-and-talk sessions
possible elements to include in walk-and-talk therapy
benefits for both clients and therapists
locations for safe working
risk assessment and insurance
confidentiality when working outdoors
boundaries in walk-and-talk therapy
accessibility issues
clinical supervision of outdoor working.
You will also be given tips on equipment that you may wish to carry with you, to ensure that the experience is as safe and comfortable as possible for both clients and yourself.
To continue the development of your knowledge in this area, you will take away a list of references for further reading on this growing way of working – which has mushroomed in light of the COVID-19 pandemic.
About the Lecture Presenter
Before becoming an ecotherapy counsellor, Simon worked in a number of diverse areas including a call centre, a watermill, factories, hospitals, a prison, and he also worked as a public artist.
In 2019 he set up Counselling for Dads, an online counselling service for fathers.
Since 2016 Simon has worked for Devon Counselling College as a tutor, teaching counselling and listening skills, a job that allows him to constantly re-evaluate his working practices and explore creative counselling interventions.
When Simon is not counselling or teaching, he works as a gardener – a job that allows him to work creatively with the environment.
Simon is currently working on a community-based mentoring scheme helping people with mental and emotional health difficulties find work in the green economy.
Free Handout Download
Ecotherapy lecture overview