In this lecture, you will learn from BACP-accredited counsellor and trainer Josephine Hughes how to understand procrastination both in yourself and in your clients so that you and they can move forward in life. After attending this lecture, you will be able to:
identify specific goals in order to help you move forward in your practice
analyse the factors that may be contributing to procrastination
create practical strategies to overcome procrastination.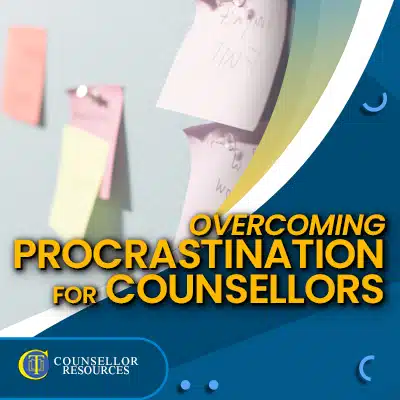 Having introduced herself and how she aims to help therapists, Josephine defines the verb 'procrastinate'. She then goes on to identify four typical procrastinator profiles, which she names:
Last-Minute Len
Perfectionist Poppy
Over-Booked Bill
Shiny-Object-Syndrome Sally.
Watch this Lecture + Access Hundreds of Hours of CPD
Certified CPD for Qualified Counsellors
Hundreds of hours of on-demand CPD lectures to help you stay current with your CPD ethical requirements
Support, and be supported, by thousands of other counsellors as a member of the exclusive online community.
Access your learning anytime you want ... anywhere you choose ... using any device type — desktop or mobile.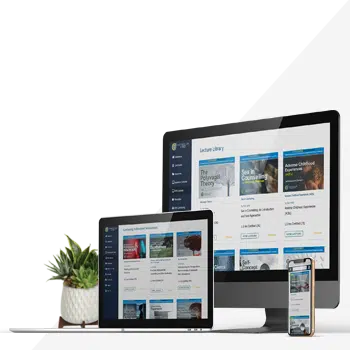 You will learn what each of these profiles comprises, and identify whether you can recognise yourself in any of them! Developing this idea, Josephine describes the why, what and how of becoming more focused – and helps you set goals for how to move forward in a focused way.
Drawing on Carol Dweck's work, Josephine looks at the concept of agency, and two mindsets. She also quotes Brené Brown's work on perfectionism.
You will hear about six practical strategies to overcome any procrastination, again drawing on the ideas and experiences of various inspirational people, including Gary Keller and Mark Twain. Josephine encourages you to work towards being able to release a minimal viable product (MVP) to save time and money, enable feedback and build on success.
Support and accountability are important ingredients in overcoming procrastination, and you will go away from the lecture with ideas on how to find and use these, together with seven references for further reading.
About the Lecture Presenter
Josephine Hughes is a BACP Accredited Counsellor, Trainer and Coach. She helps therapists start their private practice, get more clients and grow their business. She helps them overcome the fears that are holding them back and then works with them to identify and implement the strategies which will attract their ideal clients.
Josephine offers both individual and group coaching and runs a Facebook group called Good Enough Counsellors.
Free Handout Download
Overcoming Procrastination for Counsellors lecture overview