Professor Windy Dryden –  one of the leading practitioners and trainers in the UK in cognitive behavioural therapy – reveals to you in this lecture key points about single session therapy.
Windy's goal is to disseminate the concept of single session therapy with the hope that it might help provide support at the points of need within the NHS and other organisations where waiting times or session costs  are problematic.
In particular, you will hear a demonstration session of single session therapy by Windy himself, who helps a volunteer from the audience.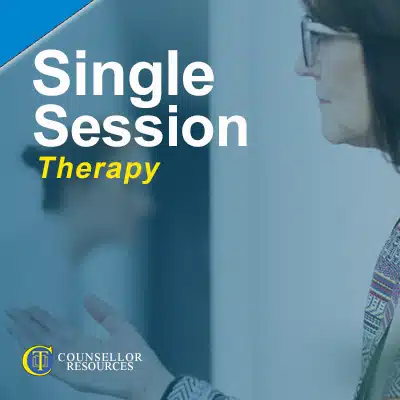 Watch this Lecture + Access Hundreds of Hours of CPD
Certified CPD for Qualified Counsellors
Hundreds of hours of on-demand CPD lectures to help you stay current with your CPD ethical requirements
Support, and be supported, by thousands of other counsellors as a member of the exclusive online community.
Access your learning anytime you want ... anywhere you choose ... using any device type — desktop or mobile.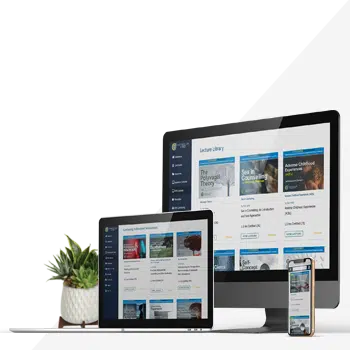 Through introducing some of the main ideas that form a single session therapy, Windy enables you to:
become familiar with the idea that single session therapy is best seen as a mind-set and a way of delivering services
describe some of the main practical components of single session therapy.
Windy explores the terms 'single session therapy' and 'one-at-a-time counselling', before going on to present to you about:
how and why he decided to develop single session therapy
what he sees as the appropriate context for and application of this approach to therapy
single session therapy as a mode of delivery rather than a new modality of therapy
key issues for counselling agencies when preparing for offering single session therapy
assessing the suitability of clients for this way of working
contracting for single session therapy, including explaining what is on offer to clients and gaining their consent
favourable and unfavourable conditions for single session therapy
the three major foundations of single session therapy
the goals of single session therapy
good practice in single session therapy
what happens at the end of and after single session therapy, including the importance of evaluation.
Concluding his presentation with the live demonstration, Windy illustrates his approach in action, showing how single session therapy can effectively help clients very quickly. The volunteer client – who brings a real issue to the session – comments afterwards that it has been 'a really helpful session'.
Free Handout Download
Single Session Therapy lecture overview
About the Lecture Presenter
Windy Dryden is Emeritus Professor of Psychotherapeutic Studies at Goldsmiths University of London and is a Fellow of the British Psychological Society. He has authored or edited 232 books. His current interests are in single-session and very brief interventions within a therapy and coaching context.
Relevant publications include:
When Time is at a Premium (Rationality Publications, 2016)
Single Session Integrated CBT: Distinctive Features (Routledge, 2017)
Very Brief Cognitive-Behavioural Coaching (Routledge, 2017)
His book Very Brief Therapeutic Conversations (Routledge, 2018) is focused on work he has done conducting live demonstrations of therapy/coaching in front of an audience that last 30 minutes or less. He has done more than 370 such demonstrations all over the world.
His latest books are:
Single-Session Therapy: 100 Key Points and Techniques (Routledge, 2019) which outlines the theoretical underpinnings and practical applications of the single-session mindset
Single-Session One-At-A-Time Therapy: A Rational Emotive Behavioural Approach (Routledge, 2019) which presents an REBT perspective on SST/OAAT
Single-Session Therapy: Distinctive Features (Routledge, 2019) outlines the theoretical and practical distinctive features of this way of working with clients.
His goal is to disseminate SST/OAAT with the hope that it might help provide help at the point of need within the NHS, a form of IAPT where the 'I' stands for 'Immediate'.