Having watched this lecture, by counselling psychologist and senior lecturer Dr Edith Steffen, you will:
be able to reflect on your own experience and understanding of grief
understand how grief can be defined
be familiar with different theoretical perspectives on grief
know about different clinical presentations of grief, and how to distinguish grief from depression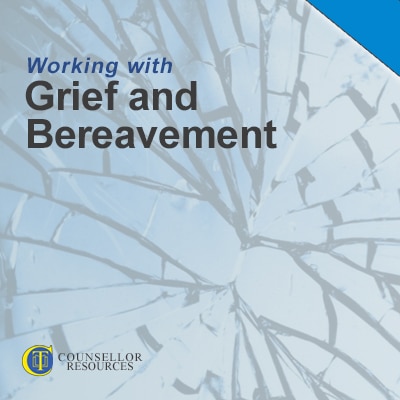 have a critical understanding of diagnostic issues related to grief
be able to consider the specific context of COVID-19 and its implications for grief and bereavement
be familiar with some therapeutic approaches for working with grief.
Watch this Lecture + Access Hundreds of Hours of CPD
Certified CPD for Qualified Counsellors
Hundreds of hours of on-demand CPD lectures to help you stay current with your CPD ethical requirements
Support, and be supported, by thousands of other counsellors as a member of the exclusive online community.
Access your learning anytime you want ... anywhere you choose ... using any device type — desktop or mobile.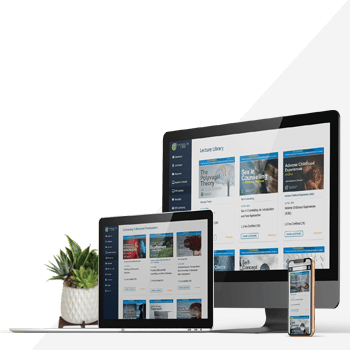 Before working with bereaved clients, it is vital to have worked on your own perceptions of death and grief – and Edith guides you in how best to do this, offering questions to structure your reflections.
How grief is seen and worked with in therapy has seen a range of important theoretical developments over the years since Sigmund Freud first wrote about the topic in Mourning and Melancholia in 1917.
Edith explains each developmental stage in some detail, ending with current thinking on grief and bereavement therapy – so enabling you to set your work with clients who are struggling with loss in context, and to work with them in a way that is effective and supportive.
While each client's experience of grief will be unique, there are various types of grief that you need to be familiar with as a bereavement therapist. Edith explains these – including normal grief, disenfranchised grief and complicated grief.
While working with bereaved clients is always a demanding area of therapy, you will also learn about the additional stressors present in the context of the COVID-19 pandemic, such as:
context of death
restrictions on burial and funeral rites
social isolation in grief.
Edith concludes this in-depth lecture with guidance on clinical assessment of response to bereavement, and a consideration of how different modalities can contribute to effective bereavement therapy.
Grief and loss are frequently significant themes in therapy, and this is likely to be even more so during the pandemic and in its aftermath. Hence, this lecture is essential viewing for all practitioners of counselling and psychotherapy, offering the novice a concise yet detailed introduction to the area, and the experienced therapist a helpful refresher on grief theory and practice, contextualised in the current pandemic situation.
About the Lecture Presenter
Edith Maria Steffen is a Senior Lecturer in Counselling Psychology at the University of Roehampton and a Chartered and HCPC Registered Counselling Psychologist in private practice.
She previously worked as a psychologist in community mental health and day treatment services in the United Kingdom's National Health Service and held a number of lecturing posts in counselling psychology, social psychology and mental health studies.
Her main research interests are in continuing bonds in bereavement, sensory experiences of the deceased and meaning-oriented grief therapy.
Edith has published her research in journals such as Death Studies, Mental Health, Religion & Culture, Omega: Journal of Death and Dying and Journal of Constructivist Psychology.
She has also co-authored a number of book chapters and is co-editor of the recently published interdisciplinary anthology, Continuing Bonds in Bereavement: New Directions for Research and Practice.
Her current projects include survey research into continuing bonds, the writing of a book on working with continuing bonds in grief therapy and being the main editor of The Handbook of Grief Therapies for Sage.
In addition, Edith is conducting research into meaning-oriented grief therapy and offers trainings and webinars on bereavement and grief therapy both nationally and internationally.
Free Handout Download
Working with Grief and Bereavement lecture overview