In this lecture, you will learn from clinical psychologist and CBT psychotherapist Dr Richard Bennett about:
acceptance and commitment therapy (ACT) in context
an introduction to the ACT model via the ACT Matrix
practical techniques to access the core processes.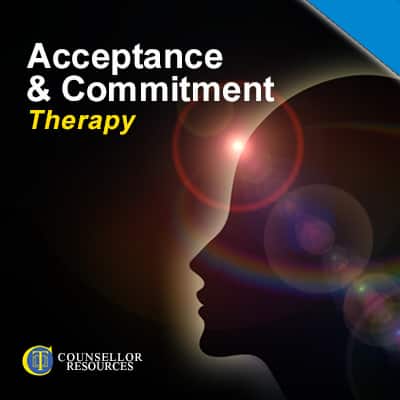 Originally developed in the USA by Dr Steven Hayes, ACT is one of the third-wave CBT approaches, seeking to remedy perceived deficiencies in the CBT approach by drawing on Eastern ideas.
Watch this Lecture + Access Hundreds of Hours of CPD
Certified CPD for Qualified Counsellors
Hundreds of hours of on-demand CPD lectures to help you stay current with your CPD ethical requirements
Support, and be supported, by thousands of other counsellors as a member of the exclusive online community.
Access your learning anytime you want ... anywhere you choose ... using any device type — desktop or mobile.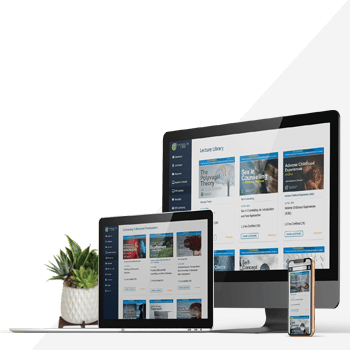 In particular, ACT replaces the traditional CBT notion of thought challenging with mindfulness, so supporting clients to let go of unhelpful thoughts and become more able to live fully in the present moment. ACT works with clients to help them:
Accept their reactions and be present
Choose a valued direction
Take action.
Through listening to Richard's lecture, you will be introduced to:
the history of ACT
the evidence base for ACT, drawing on numerous randomised controlled trials (RCTs)
client presentations that ACT can help
the role of language in ACT – the good, the bad and the ugly
the importance of psychological flexibility and its link with present-moment awareness.
Richard explains the ACT Matrix, which – comprising four quadrants – depicts the key elements of the model, based on:
experiential avoidance and unworkable action
committed action
cognitive fusion
values
You will come to understand what each of these means in practice, and what key questions you can use with clients to support them in exploring each quadrant.
To help you develop your learning further in this relatively young modality – which is increasingly attracting attention in the world of counselling and psychotherapy – Richard signposts you to further resources. These include a core textbook and a professional association dedicated to the development of a coherent and progressive science of human action.
About the Lecture Presenter
Richard Bennett works as a Clinical Psychologist and Cognitive Behavioural Psychotherapist.
He is employed as a lecturer in the Centre for Applied Psychology at the University of Birmingham, where he leads the Postgraduate Diploma in Cognitive Behavioural Therapy for High Intensity Workers.
He worked in adult and forensic mental health services in the NHS for over 20 years before setting up Think Psychology, an independent psychology practice offering, therapy, supervision, and training.
Richard is also an active member of the Association for Contextual Behavioural Sciences (ACBS) and the British Association of Behavioural and Cognitive Psychotherapy (BABCP).
He is recognised as a BABCP accredited psychotherapist, supervisor and trainer, and an ACBS Peer-reviewed ACT trainer.
He is the co-editor of 'Rational Emotive Behaviour Therapy in Sport and Exercise' and co-author of 'Acceptance & Commitment Therapy: 100 Key Points and Techniques', and 'The Mindfulness and Acceptance Workbook for Self-esteem'.
Free Handout Download
Acceptance and Commitment Therapy lecture overview