In this lecture by counsellor Emily Mitchell, which aims to help you raise awareness of the effectiveness of online therapy, considering theoretical and practical implications, you will look at:
what online therapy is
its current evidence base, with both strengths and limitations
research on therapists' experiences of videoconferencing psychotherapy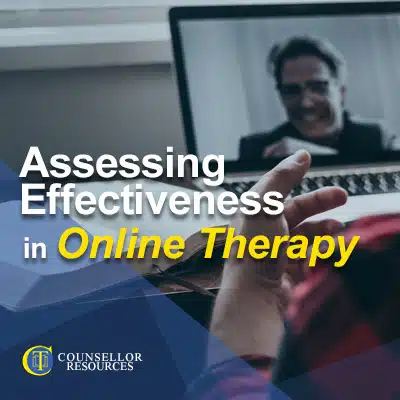 the therapeutic encounter: client, therapist, body, relationship and online environment
online connection and attunement
staying creative
maintaining a relational approach online
future focus of online therapy.
Watch this Lecture + Access Hundreds of Hours of CPD
Certified CPD for Qualified Counsellors
Hundreds of hours of on-demand CPD lectures to help you stay current with your CPD ethical requirements
Support, and be supported, by thousands of other counsellors as a member of the exclusive online community.
Access your learning anytime you want ... anywhere you choose ... using any device type — desktop or mobile.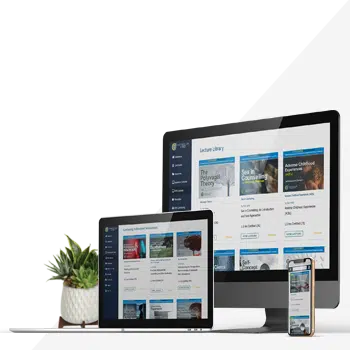 At the end of the lecture, you will be able to:
identify the strengths and limitations of online platforms
evaluate the current evidence base linked to online therapy before and after the COVID-19 outbreak
explore your own relationship with online working
increase self-awareness of online practice, analysing therapeutic use of self and relationship with client in cyberspace.
In this unique presentation, Emily draws on her own recent research into relational quality and effectiveness online, in which she explored the lived experience of integrative psychotherapists using videoconferencing for psychotherapy. The study extends current knowledge in this area and addresses a specific gap in the literature, so bringing you a hugely topical insight into the effectiveness of online therapy.
Emily also draws on a wide range of other literature to provide a clear evidence base for her topic, translating this into guidance that you can then implement in your practice – thus helping you to demonstrate to potential clients the effectiveness of online therapy and to maximise the quality of the service you subsequently provide to them.
You will also look into creative approaches to online working, enabling you to adapt both the online environment and your interventions in a way that is in keeping with your orientation, approach and client need. Possibilities covered include breath work, chair work, part work, drawing/painting, visualisation and using the space around the client to encourage physical movement.
In keeping with the evidence-based nature of Emily's lecture, you will also receive 23 references for further reading, including books, journal articles and professional guidance.
About the Lecture Presenter
Emily Mitchell is a BACP and UKCP registered integrative psychotherapist and psychosocial occupational therapist with a private practice in Northern Cotswolds and London.
Her practice is humanistic and integratively focused, drawing upon a developmental and relational approach.
Emily has an MSc in Integrative Psychotherapy, a BSc Honours degree in Occupational Therapy and also a BA Honours degree in English Literature.
Emily's research interests include the exploration of the dialogic, relational moments of connection and creativity within person to person and online contexts.
Free Handout Download
Assessing Effectiveness in Online Therapy lecture overview