In this lecture, counsellor, supervisor and trainer Kelly Porch – who has personal experience of chronic illness or pain and its psychological/emotional impact – will explain how you can help and support clients who present with this issue.
After hearing this lecture, you will be able to understand:
what is meant by the terms 'chronic illness' and 'chronic pain'
the different issues that a client with chronic illness/pain may be experiencing
practical tools that you can use to help a client who has chronic illness/pain.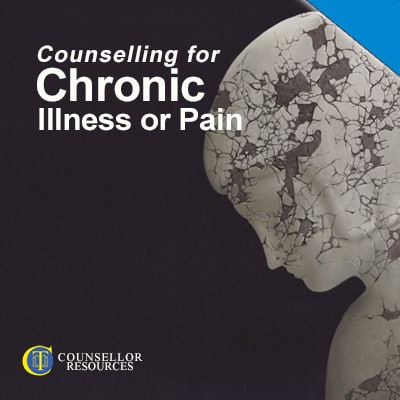 Watch this Lecture + Access Hundreds of Hours of CPD
Certified CPD for Qualified Counsellors
Hundreds of hours of on-demand CPD lectures to help you stay current with your CPD ethical requirements
Support, and be supported, by thousands of other counsellors as a member of the exclusive online community.
Access your learning anytime you want ... anywhere you choose ... using any device type — desktop or mobile.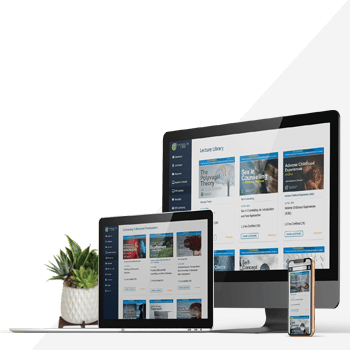 Clients with chronic illness/pain may well present in your practice, since over 20% of the UK population have a chronic illness and over 40% have chronic pain; there is likely to be an overlap in these figures, with many people experiencing both chronic illness and pain. Together, they account for a vast proportion of GP appointments.
As counsellors are not medically trained, it is important that you present your offering as complementary rather than an alternative to any medical treatment that clients may already be receiving or may need to receive.
Over 20% of the UK population have a chronic illness and over 40% have chronic pain.
As Kelly explains, chronic illness/pain is not just a physical issue. You will learn the key emotional, psychological, relational and practical challenges that clients may face at the various stages of illness – from pre-diagnosis through diagnosis to post-diagnosis.
Kelly will share with you the Buddhist story of the two arrows, illustrating how the human mind can both exacerbate and ameliorate the sensation of physical pain: this may be a valuable and enlightening metaphor to share with your clients.
You will gain insight into what works when counselling clients with chronic illness/pain, including cultural differences and how best to take account of these in order to best serve clients in your counselling practice.
Topics covered in this part of the lecture include:
helping clients identify and regain meaning and purpose in life
using imagery in counselling
applying mindfulness as a way to support living with chronic illness/pain
Last but not least, Kelly discusses the importance of self-care, illustrating this with the valuable 'boom and bust cycle' – this can help you help your clients to manage their limited energy in a way that best fits their own purpose and values.
You will also receive a list of over 15 suggested reading and web links so you can research this hugely topical area of therapy further, enabling you to work effectively with this currently under-served client group.
About the Lecture Presenter
Kelly Porch is a Person-Centred Therapeutic Counsellor and Clinical Supervisor working in private practice in Northamptonshire, UK.
Kelly also founded the Northamptonshire Centre for Counselling Studies (NCCS) in January 2017. NCCS provides CPCAB counselling training courses from Introduction to Counselling up to Level 3 (Level 4 is planned to begin in September 2020).
In the past, she has worked as Lead Counsellor at Moulton College and as a volunteer counsellor at a local charity, Teamwork Kettering, as well as provision of group supervision at Rushden Mind.
Kelly has also taught CPCAB counselling courses at Bedford Further Education College.
Kelly takes pride in providing high quality training that not only provides the theoretical aspects of counselling training but also the practical aspects of working as a counsellor.
She has a passion for equality and diversity in counselling practice and working ethically and safely.
Kelly will be branching out into the provision of CPD in relation to these areas and also working in private practice in the near future.
In her counselling practice, Kelly provides counselling for many types of presenting issue but also specialises in seeing clients who have chronic health or chronic pain issues.