In this lecture, counsellor Carol Ann Dixon explores the theory and practice of couples and relationship counselling, with the objectives of:
defining couples counselling
exploring its unique features
highlighting different approaches to couples counselling
discussing an integrated map for this.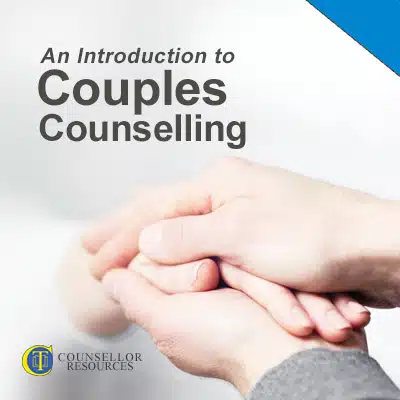 Watch this Lecture + Access Hundreds of Hours of CPD
Certified CPD for Qualified Counsellors
Hundreds of hours of on-demand CPD lectures to help you stay current with your CPD ethical requirements
Support, and be supported, by thousands of other counsellors as a member of the exclusive online community.
Access your learning anytime you want ... anywhere you choose ... using any device type — desktop or mobile.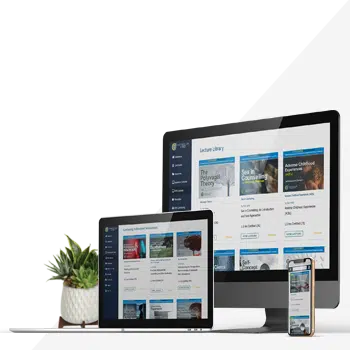 Carol has been a couples counsellor for 19 years; she also works as a supervisor, runs workshops for couples and parent-teen dyads, and offers training in relational ethics.
You will learn how couples counsellors aim to help pairs involved in a purposeful relationship to gain insight into their relationship, resolve conflict and improve relationship satisfaction, using various therapeutic interventions.
This is naturally complex than individual counselling and requires an additional strand of use of self and self awareness: an understanding of your own relationship dynamics.
Carol explains how approaches vary, depending on the counsellor's theoretical orientation; she outlines behavioural, therapeutic and integrated modalities, providing examples of each to help you understand how these work.
In particular, she focuses on Imago relationship therapy, describing the approach this takes and how it works.
You will be shown how to structure couples counselling, with examples given of what Carol suggests covering in each session, moving through the beginning, middle and end stages of the therapeutic process using an eight-session model.
Carol explains the importance of excellent after-care for both your clients and yourself, especially as you may be privy to the disclosure of affairs, addictions and other secrets.
In summary, this lecture supports you to learn how to:
make the paradigm shift in thinking necessary for couples counselling
select appropriate training in couples therapy
work on your own awareness of your relational dynamics
ensure your contracting with the couple is clearly understood
promote autonomy and responsibility in relationships
use of counselling supervision to good effect
decide when to refer clients.
Carol also provides a long list of suggested reading and web links so you can read into this fascinating area of therapy further.
About the Lecture Presenter
My direction in life was clear when I nearly died as a baby. After 7 months in hospital fighting for my life, I began to thrive and brought great joy to my family. My life's mission - to thrive and bring joy!!
As the oldest of three children, with parents in a struggling marriage, early on I assumed the role of negotiator and caregiver, which prepared me for a career in psychology. I remember reading about Freud when I was 16 and had my own personal "Eureka" moment - this convinced me of my career path.
My interest in relationship therapy developed from my attempts to solve my parent's marital crisis, at which I did not succeed. We were living in colonial Rhodesia at the time in a similar environment to "White Mischief" in Kenya.
"My" failure created a curiosity for healthy relationships which led me into research and the discovery of Imago Relationship Therapy.
I began preparing for my formal career in 1976 at the University of Natal, and completed my Honours in Psychology. It was here that I became aware of the appalling exclusion of and discrimination against people on racial grounds during Apartheid. The patriarchal attitude towards woman and children also did not escape my attention.
I then met my husband and we started a family. During this time I worked for a variety of NGO\'s and crisis and trauma centres around South Africa, often taking a stand against unfair labour, gender and racial practices.
In 1998 I enrolled at the Rand Afrikaans University (now UJ) and in 1999 completed my Masters degree in Counseling Psychology.
My husband, Richard, being a Civil Engineer was then transferred to Natal, and this is where I started my private practice.
For the past 20 years I have worked with couples and families, honing my craft in the hope that I can facilitate thriving and joy in relationships.
I specialise in Imago Relationship Therapy, without which I am not sure if my own marriage would have reached the place of satisfaction and joy we now experience.
More recently I have broadened the scope of relationship therapy to include parents and teens or adult children as well as partnerships in the workplace.
I am in the process of writing a children's picture book for an experience of joyful abundance. I have also developed a therapeutic process specifically for Parent-Teen relationships. I conduct training in the Parent-Teen Encounter, and in Relational Ethics as well as offer Supervision for clinical professionals.
The most rewarding aspect of my career has been to share it with couples and families. In every interaction with the more than 2000 couples/families I have worked with I have been humbled at their courage. In many ways I have been their student, and have been privileged to share their vulnerable journeys through pain and hopelessness and more than often toward the joy of a thriving and growing relationship.
The most fulfilling experiences in my life so far have been 33 years of marriage and sharing the lives of my three children. They both challenge and inspire me, and I hope will continue to be my greatest teachers!