In this lecture, counsellor and coach Judy James – who is a member of the International Society for Emotion-Focused Therapy (EFT) – outlines the process and some components of emotion-focused therapy. You will learn:
the key features of EFT
how to identify different types of emotion
the differences between EFT and other forms of counselling and psychotherapy.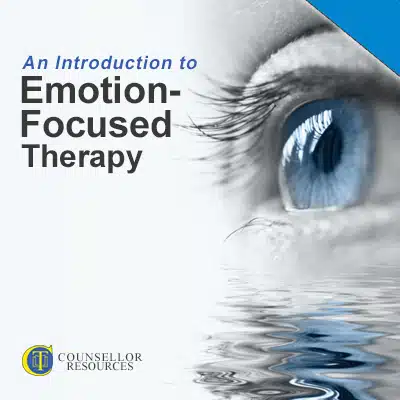 Watch this Lecture + Access Hundreds of Hours of CPD
Certified CPD for Qualified Counsellors
Hundreds of hours of on-demand CPD lectures to help you stay current with your CPD ethical requirements
Support, and be supported, by thousands of other counsellors as a member of the exclusive online community.
Access your learning anytime you want ... anywhere you choose ... using any device type — desktop or mobile.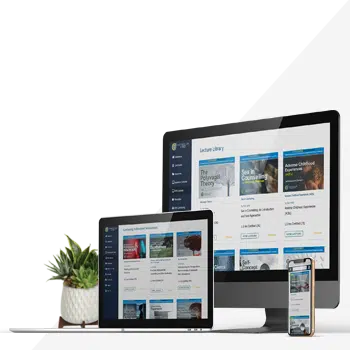 Whether or not you are already trained in a humanistic modality, your work as a counsellor or psychotherapist is likely to draw strongly on the importance of emotion in human life. EFT aims to help people better accept, regulate, understand and express their emotions.
Do you understand the differences between feeling, affect and emotion? Judy will explain this, and introduce you to using and interpreting language effectively in working with clients' emotions, and to guiding clients through the activation and processing of emotion.
There is a huge range of human emotions, and Judy will help you learn how to use and appreciate the full palette of these, noticing the many subtle differences.
After you have listened to this lecture, you will understand and be able to differentiate between different categories of emotion: adaptive, maladaptive, primary, secondary and instrumental.
Judy will also introduce a range of EFT skills, tools and tasks that you can use, including:
empathic attunement
empathic affirmation
evocative responding
empathic conjecture
empathic exploration
down-regulation
focusing
systematic evocative unfolding
two-chair dialogue
empty-chair work.
Given that EFT can be adapted to treat depression, generalised anxiety disorder, social anxiety, complex trauma, relationship difficulties and family issues, your clients are highly likely to benefit from the knowledge you will gain through listening to this lecture.
Judy concludes the lecture by signposting you to sources of further learning (including recommended reading) and to certified training courses, so supporting you to access further information to consolidate your learning.
About the Lecture Presenter
I am passionate about creating lasting change through the focus on emotion; I help people to perceive, identify and make meaning of their emotional experiences and use wisely the data that emotion provides to maintain positive mental health and well-being.
The majority of my working life has been in public service, the emergency services to be precise.
I have never been comfortable in desk jobs and 9 to 5 hours, so working in a variety of roles for the police suited me well, as did my first career as an officer in the Fire Service.
Latterly, I became a Trainer and Independent Consultant to the Emergency Services and Communications Industry.
It was never my intention to become a counsellor. I studied Person-Centred Counselling because, as a trainer, I had always been fascinated by experiential learning and I was particularly interested in the work of Carl Rogers and his later-life work on 'Freedom to Learn'.
I trained to Graduate Diploma level in counselling and also qualified as an Executive Coach.
It was very early on in private practice in 2013 that I was introduced to the Emotion-Focused Therapies (for couples and individuals) and I was bowled over by their potential and efficacy in facilitating change; the rest is history as they say.
Today, I would describe myself as a Therapeutic Coach or Integrative Coach-Therapist; in lay terms that simply means helping people to identify goals and supporting them to realise their aspirations; these can be, for example, work or life improvement, emotional intelligence, conflict management and relationship development.
I do this by guiding clients through a process of non-directive coaching or therapy or seamless integration of both. The process consulting aspects of Emotion-Focused Therapies have always felt a good fit.
My practice is based in Manchester City Centre and I also work part-time in the Cheshire towns of Warrington and Wilmslow.
I am privileged to work with people from all walks of life, from different backgrounds and cultures, and with individuals, couples and teams.
I value commitment, authenticity, diversity and responsibility, in particular corporate and social responsibility.
Voluntarily I devote spare time to raising awareness of the impact of Adverse Childhood Experiences (ACEs) and in my home town, I lead the 'Warrington ACE Project', a grass-roots initiative that has recently become a multi-agency collaboration.
I am co-founder and co-ordinator of the Manchester EFT group, a CPD forum for practitioners of Emotion-Focused Therapy.
I also enjoy travelling to different parts of the UK to deliver sessions on 'Working with Emotion in Coaching' for the European Mentoring and Coaching Council, helping their premium organisations to raise productivity and performance through increased emotional intelligence.
Free Handout Download
Emotion-Focused Therapy lecture overview